Noab hikes newspaper price by Tk 2 from Jul 25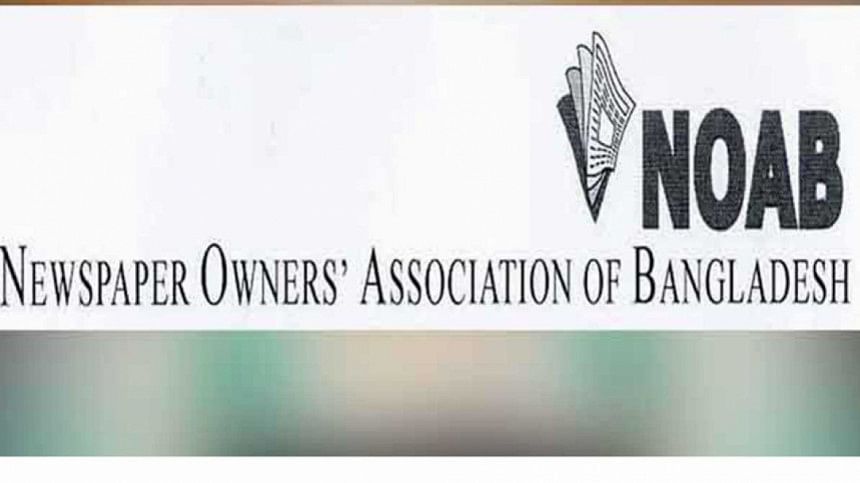 All newspapers owned by the members of Newspaper Owners' Association of Bangladesh (Noab) will see a price increase of at least Tk 2 per issue from July 25.
This was announced in a statement issued by Noab yesterday. It means newspapers which now sell for Tk 10 a copy will be sold for Tk 12 and those priced at Tk 5 will be sold for Tk 7.
"The newspaper industry all over the world had been going through different crises. The revenue from both advertisement and circulation had been dropping. This crisis further deepened due to the pandemic in 2020. Despite all these, we did not increase the prices of newspapers," said the statement.
"The cost of our publication has increased hugely. The price of newsprint, our primary raw material, went up in the middle of last year. The price has doubled in the last few months than in the first half of last year. In addition, the exchange rate of US dollar also increased. Printing costs have also soared because of the rise in prices of ink, plates and other necessary materials."
As transportation costs have also risen, the expenses of newspapers have doubled as a cumulative effect, it added.
On the other hand, Noab over the last few months has repeatedly sought government assistance, but has not received the expected response, said the statement.
"Even though all industries were given stimulus packages by the government, the newspaper industry did not receive any assistance. At the same time, corporate tax, import duty and other taxes [including VAT] remained unchanged in this fiscal year's national budget."
The Noab said the industry is going through an unprecedented crisis.
"We know that our readers and well-wishers are our biggest strength. We are pledge-bound to deliver the best possible newspapers to you. We seek cooperation from all our readers and well-wishers," said Noab.
However, it is to be noted that the price of The Daily Star will not increase because it was hiked to Tk 15 on July 1.