Nation observes historic March 7
The nation yesterday observed the historic March 7, marking the landmark speech of Father of the Nation Bangabandhu Sheikh Mujibur Rahman.
The speech was touted as an indirect declaration of the country's independence in 1971.
On October 30, 2017, Unesco recognised the speech as part of the world's documentary heritage.
Yesterday, the fiery speech was played over the loudspeakers countrywide.
Marking the day, Awami League organised a discussion at its Bangabandhu Avenue central office where Prime Minister Sheikh Hasina -- the daughter of Bangabandhu -- joined virtually.
During her speech, she expressed her optimism that none can confuse the new generations about the true history of the Liberation War. "I firmly believe that it won't be possible to push them to darkness in this age of technology," she said.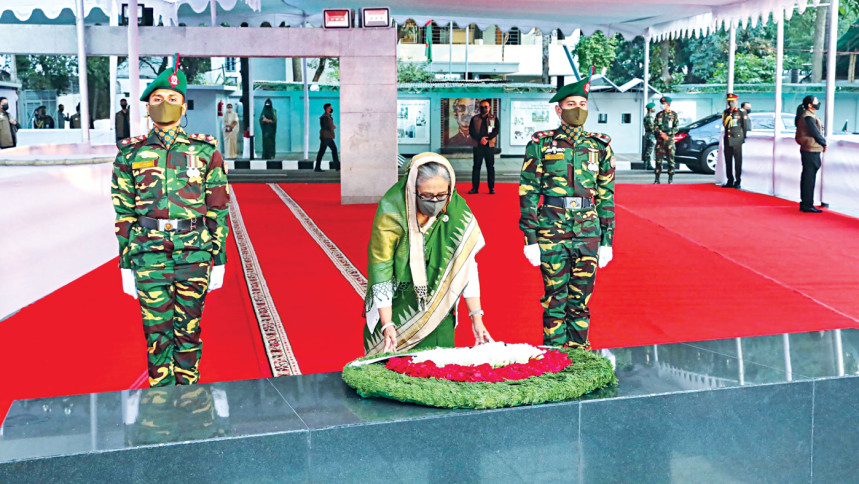 She also released commemorative postage stamps and data cards marking the day.
Earlier in the morning, Hasina paid her homage by placing wreaths at the portrait of Sheikh Mujibur Rahman at Bangabandhu Memorial Museum in Dhanmondi.
Awami League General Secretary Obaidul Quader, after paying his tribute there along with top party leaders, urged citizens to stand firm against anti-liberation forces as they are still engaged in conspiring against the country.