A murder they washed their hands of
Teen dies after going under the knife in hospital shut down by authorities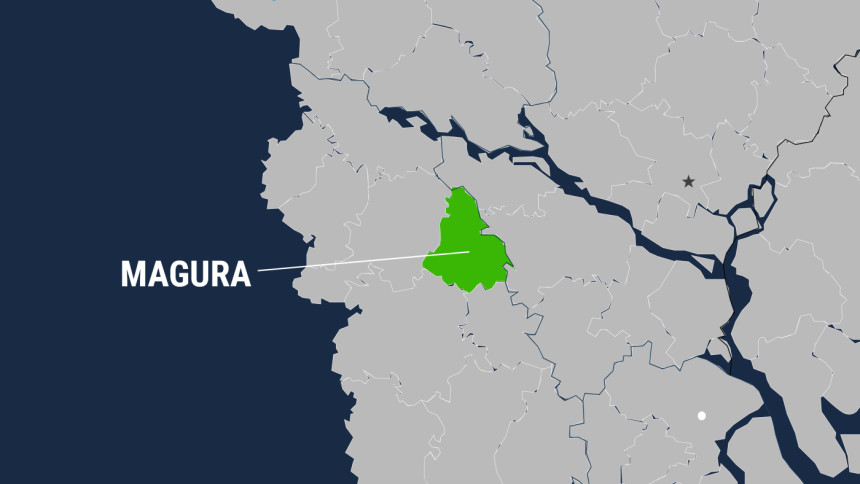 It can be called a collective act of murder at an unlicensed hospital in Magura. But nobody has taken responsibility.
A 13-year-old girl died on Sunday, hours after she underwent a surgery to have her appendix removed at Al-Hera Clinic and Hospital in Shalikha upazila.
The victim, Nirjala Khatun, a sixth-grader of a madrasa, was the daughter of Nazmul Hossain of Pukuria village in the upazila.
This happened just eight days after the district health authorities shut down the healthcare facility for not having authorisation as part of the health directorate'songoing countrywide crackdown on illegal private healthcare organisations.
Its owner, Bachchu Mia, went into hiding. Police arrested his wife Karimon Nesa from the hospital.
Health officials later said Karimon, who had introduced herself to police as a staffer of the clinic, is a nurse at Magura Sadar Hospital.
"If anyone runs the hospital ignoring our ban, what can we do?" said Magura Civil Surgeon Shahidullah Dewan.
Nirjala was hospitalised with stomach ache on Saturday night, her uncle Monirul Islam told The Daily Star yesterday.
"When we reached the hospital around 10:00am the next day, we were informed that her surgery was completed. But they forced us to take her to Jashore Sadar Hospital as her condition was worsening," he said.
The girl was declared dead around 1:30pm on Sunday as soon as she was taken to Jashore Sadar Hospital, Monirul added.
Surgeon Soniya Sarmin, who performed the operation, blamed the hospital owner for not informing her that it was sealed off on May 29.
She claimed that she had successfully removed the infected appendix and left the hospital 10 minutes later.
"It was the anesthesiologist whose responsibility was to bring the patient back to consciousness. I had nothing to do with it," the physician told this paper.
According to Soniya, the hospital authorities assigned one Haji Masud as the anesthesiologist of Nirjala.
Contacted, Masud said he is not an anesthesiologist, but he works as a helping hand in an operation theatre in a nearby upazila.
"I don't know Dr Soniya Sarmin and I have no idea about the surgery," he added.
On the other hand, district health officials saidthe surgeon,anesthesiologist and hospital owner could not avoid responsibility.
"The surgeon is the chief of the team. So, she should have followed up on the condition of the patient after the operation in collaboration with the anesthesiologist," said Civil Surgeon Shahidullah.
Asked about her affiliations with any other healthcare organisations, Soniya declined to comment.
Meanwhile, a three-member committee has been formed to investigate the incident within three working days.
Bisharul Islam, officer-in-charge of Shalikha Police Station, said the victim's father filed a case against six people, including three unidentified.
He said they arrested one accused, and the others would be held soon.