HC to get new judges soon
Move taken to resolve judge shortage, dispose of cases faster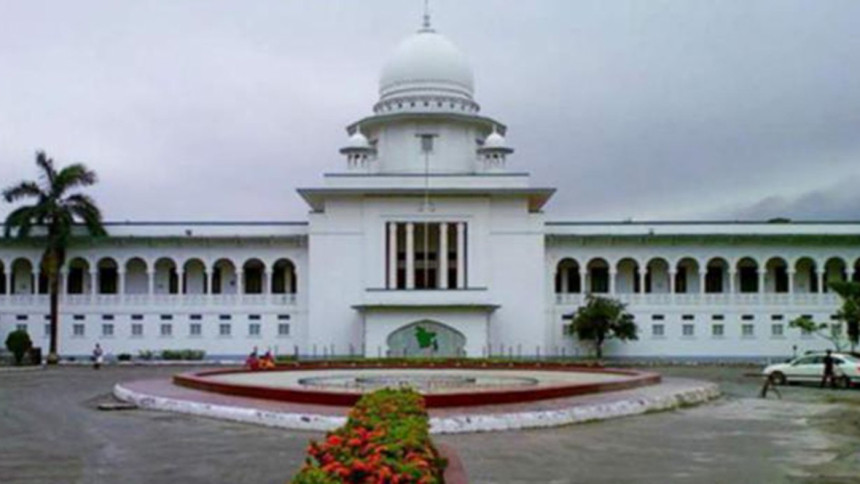 Several new judges are likely to be appointed to the High Court within a few weeks to resolve the shortage of judges and increase case disposal rate.
"The new judges may be appointed to the High Court in 10 to 15 days. The president will make the appointments in line with the chief justice's recommendations," Law Minister Anisul Huq told The Daily Star yesterday.
The minister, however, did not give details about the matter.
The HC has been facing a shortage of judges. In contrast, the shortage of Appellate Division judges has been fulfilled to some extent after the appointment of four new judges on January 10.
The HC's crisis started following the retirement and death of some judges and elevation of four judges to the Supreme Court. This resulted in a huge backlog of pending cases, said SC sources.
Currently, the number of HC judges is 86, down from 101 in 2012. Seven judges, including Chief Justice Hasan Foez Siddique, are now serving at the Appellate Division; the number was 11 in 2009.
Among 86 HC judges, three have been performing duties as judges of the International Crimes Tribunal, hearing and disposing 1971 war crimes cases. Three other HC judges have not been allowed to conduct judicial functions, as an inquiry centring them has been ongoing since August 22, 2019.
The total number of pending cases in the HC was 4,52,963 till December 31, 2020. That year, 97 HC judges were serving, according to an annual report of the SC. Last year's data could not be known, as the updated annual report has not been published yet.
SC sources said many lawyers, deputy attorney generals and lower-court judges have been pursuing and lobbying to get appointed as HC judges. Around 20 judges may be appointed.
Talking to The Daily Star on May 6, newly elected president of Supreme Court Bar Association Md Momtaz Uddin Fakir said he had talked to the chief justice and law minister for appointing new judges to the HC.