Bangladesh 7th saddest nation in the world
As per Global Emotions Report 2022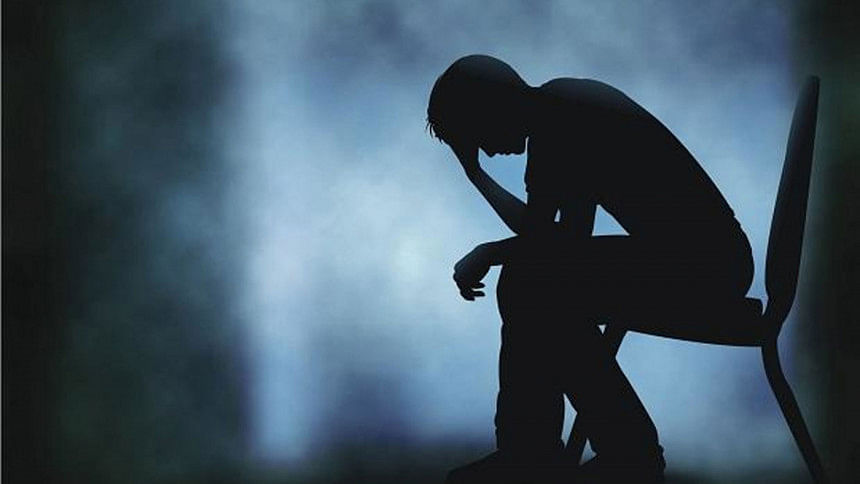 Bangladesh has ranked seventh among the world's angriest, saddest and most stressed nations, says a new global survey.
The country scored 45 on the index while Afghanistan topped the list with a score of 59, says the recently revealed report titled "2022 Global Emotions Report".
Higher scores on the Negative Experience Index indicate that more of a population is experiencing these emotions, said the report that measures the well-being of nations every year.
A total of 1,000 people took part in the face-to-face survey that was conducted in Bangladesh between February 27 and March 30 this year.
The polling group surveyed 127,000 adults in 122 countries spanning the globe and found that 2021 was more stressful than 2020.
The survey included questions like whether the person felt physical pain, worry, sadness, stress and anger .
Jon Clifton, the global managing partner of Gallup, which did the survey, said the world is suffering from war, inflation and a once‑in‑a-lifetime pandemic.
Any one of those would make the world worse, but the global rise of unhappiness started long before any of those issues made headlines. In fact, unhappiness has been rising for a decade, he said in the report.
The report said about 42 percent of respondents say they are going through a lot more worry, a two percent increase from 2020.
It added that policymakers must understand why so many people are having unprecedented negative emotions, and focus on the drivers of a great life.
Mentioning the reasons for the unhappiness, the report said there are five significant contributors to the rise of global unhappiness: poverty, bad communities, hunger, loneliness and the scarcity of good work.
It added that over three in 10 people surveyed experienced a lot of physical pain (31 percent), more than one in four sadness (28 percent), and slightly fewer some forms of anger (23 percent).
Afghanistan is the most stressful country with a negative index score of 32, which is the lowest since the Gallup started surveying 16 years ago, while Panama is the least stressful country with a positive index score of 85.
The report said the world was a slightly sadder, more worried and more stressed-out place than it was the year before -- even if people were a little less angry.
"Worry rose two points, while stress and sadness increased one point," it said, adding that Latin American countries dominate the list of countries where people report a lot of positive emotions each day.
Panama topped the list with the score of 85 in Positive Emotions Index. With scores in the 80s, Paraguay, El Salvador, Honduras and Nicaragua are not far behind. Several countries outside of Latin America that ranked among the most positive in 2021 are Iceland, the Philippines, Senegal, Denmark and South Africa.