Becoming an Engineer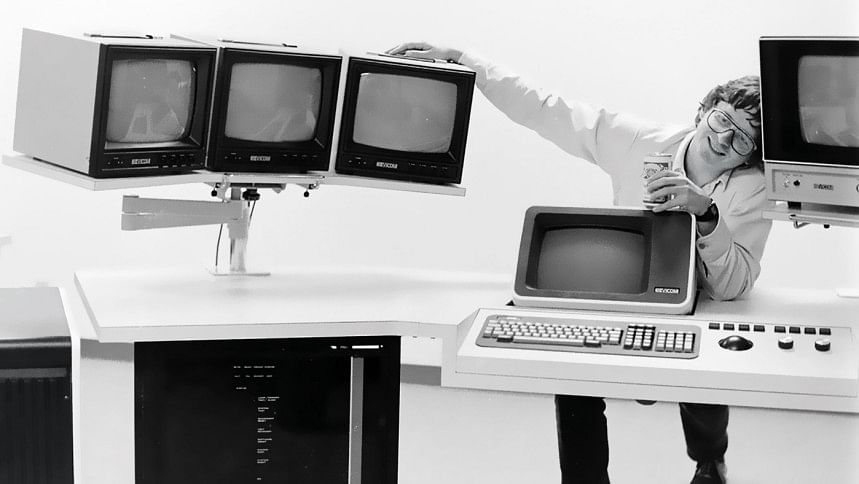 I went to the U.S. on a scholarship as an undergraduate Physics major. After a semester, however, I was having trouble believing fundamental concepts of modern physics. So I changed my major to Electrical Engineering. Being strong in mathematics I jumped right in and earned decent grades. The switch did not cost me extra semesters. But troubles of conviction continued nagging me. I could not envision a career designing electric circuits.
Then one day a teacher told me about a nascent field of Electrical Engineering that married mathematics and engineering with photography. I took to this subject, image processing, like a fish takes to water.
After completing a Masters in it I looked for a job. This was 1983 when America was in a recession. It was very hard for a foreign student to find American employment. Sending out resumes proved fruitless so I volunteered at an engineering symposium in my university and met people from industry. From there I got a software job at a Silicon Valley start-up company making an image processing computer.
I quickly found my employer had draconian policies. Everyone was required to work six days a week. Further, after working all day, we had to resume work after dinner. Our dictatorial president smoked profusely, and his secretary (whom we called The General) was always rushing into his office with a lighter to light his cigarettes. The product, being expensive, failed to sell. The company went bust. It was a blessing in disguise because I immediately landed another software job. My new company, with normal work hours, was called Vicom. It, too, made an image processing computer, but reasonably priced. Vicom was led by Dr. Bill Pratt, a founding father of image processing. I was delighted to work with him.
That was my entry to Silicon Valley.  It was going to be my home for the next two and a half decades.
In 1983 the valley was a sleepy region of Northern California just waking up to the prospect of changing the world. Technologies developed in the valley were coming together – computers, software, digital pictures and sound, networking, and integrated circuits which compressed all these functions into a silicon chip – and many saw this as a source of untold power and wealth. Graduates of the best universities arrived every day for this gold rush.
Fresh arrivals were often nerdy: unkempt appearance, thick glasses, hair that needed brushing and poor interpersonal skills. However, if you hung out on Saturday afternoon at Computer Literacy bookstore or the cavernous electronics store Fry's, you saw the techies in true form, bubbling with enthusiasm like kids in a toy store.
On my second day at Vicom I got a coding assignment. I saw it as both a test and an opportunity to prove myself and wrote the software quickly. But its output (result) was unexpected. All eyes turned on me as I was the newcomer: was my software buggy? However, working virtually non-stop for two weeks, I proved my software was correct. The flaw arose from a subtle misunderstanding of the computer's hardware. Bill and I came up with an alternative approach. The output worked fine this time. We ended up writing a paper and presenting it at an international conference. (Once in a while I find someone citing this work in their thesis and feel tremendously gratified.)
The road ahead beckoned. I was on my way to becoming an engineer.
facebook.com/ikabirphotographs or follow "ihtishamkabir" on Instagram.