Age of low-priority projects?
Ecnec expected to approve 7 such projects worth Tk 21,765cr today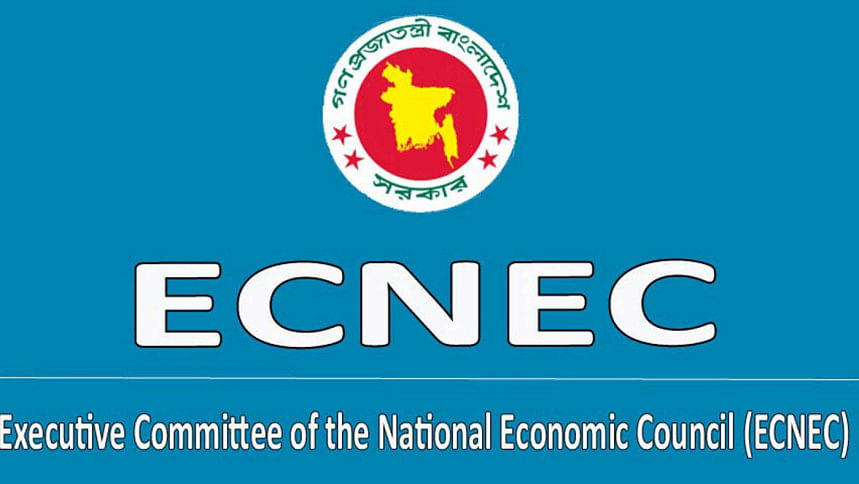 Amid a cost of living crisis, providing cash support to the poor and endeavouring to tame inflation would be the logical actions. But the government is not toeing that line.
It appears to be taking a high-stakes gamble on inflation, taking up seven projects worth Tk 21,675 crore to prop up the rural economy ahead of the polls, due to take place in January next year.
The government's logic for taking up the seven projects, all of which are of low priority, now and not later is that those would ensure cash in hand for the rural people as they grapple with soaring inflation, The Daily Star has learnt from finance ministry officials informed with the proceedings.
In May, rural inflation stood at 9.85 percent, up from 8.92 percent in April.
The seven projects would be placed in today's meeting of the Executive Committee of the National Economic Council (Ecnec) along with 10 others.
The projects are for building rural roads, culverts and drainage systems and for expanding the rural people's scope of employment.
The tendency to take up such low-priority projects centring on the rural economy began to manifest in recent weeks.
For instance, in the first Ecnec meeting of this month, three such projects in Bagerhat, Netrokona and Narail districts involving Tk 2,585 crore.
In today's meeting, a Tk 3,384 crore project -- titled NEET (No Education, Employment and Training) -- will be placed under the directorate of youth development to create job opportunities for 9 lakh youth and women of rural areas.
A Tk 6,345 crore project will be taken up for infrastructural development at 88 Pourashovas. Under the project, 1,037 kilometres of road will be renovated and 437km of drainage system will be upgraded.
Besides, 73 backward areas will be developed under the project, the proposal wrote.
Another project will be taken in 67 upazilas of Chattogram division to extend 1,149km of roads to improve connectivity such that farmers can get a fair price for their produce. The project is worth Tk 3,110 crore.
Another project involves extending 783 km of upazila roads and 44 km of union roads in Rajshahi division's 65 upazilas for Tk 2,400 crore.
A similar project will be taken for Noakhali, Feni and Laxmipur involving Tk 2,650 crore.
In today's meeting, two projects related to rural development would be placed for cost revision. One of the projects, which was taken up in 2019, is for upgrading 1,200km of earthen roads with Herringbone bond. The project's cost will now increase 29.5 percent to Tk 4,334 crore.
Another revised project named Rural Connectivity Improvement Project is seeking a cost revision of 77 percent to Tk 6,493 crore due to additional 3,350 km of roads, 250km of tree plantation, nursery development and dollar depreciation, according to the proposal.
What is more baffling is that the government had suspended such low-priority projects at the beginning of the fiscal year as part of the austerity measures. The conditions that compelled the government to go for austerity in the first place are alive and kicking. 
So it is safe to say that the funding for the projects would be coming from bank borrowing, which would be fuelling inflationary pressure.
The government plans to borrow a record Tk 132,395 crore from the banking system in the upcoming fiscal year, up 14.7 percent from this year's revised amount.
"Due to the inflationary situation and dollar crunch, the government earlier decided not to fund such low-priority projects. But it later decided to ensure funding for projects that has no major foreign or import component," said a finance ministry official asking not to be named.