560 Model Mosque Project: Rise in cost, delay by 3yrs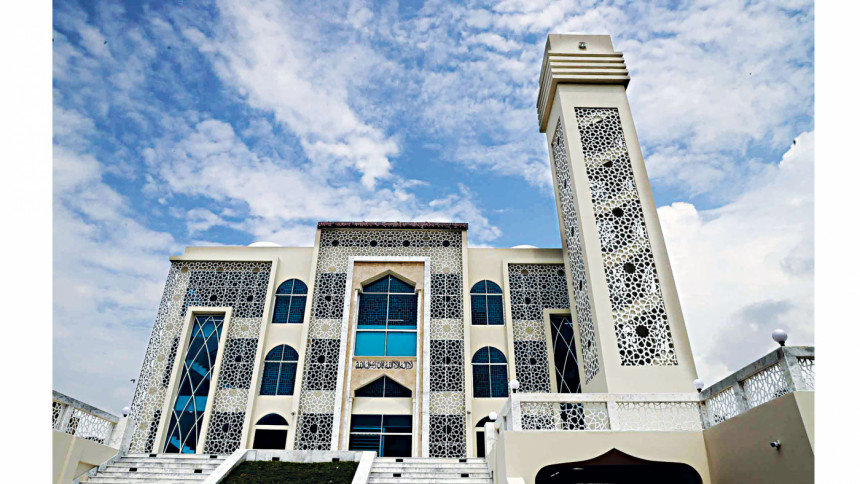 The government is set to extend the duration and budget for constructing 560 model mosques-cum-Islamic cultural centres all over the country for the second time by another three years.
The development means the cost of the project, which was taken up in 2017 with the view to promoting Islamic values and culture in the country, will increase 8.17 percent now.
The project, which will be implemented by the Bangladesh Islamic Foundation, will now cost Tk 9,435 crore and end in June 2024.
The proposal for the amended project cost and duration will be placed at today's meeting of the Executive Committee of the National Economic Council.
At the time of taking up the project, 90 percent of the estimated Tk 9,062.4 crore outlay were supposed to come as a grant from Saudi Arabia.
But after waiting for more than a year, the foreign assistance did not materialise, compelling the government to proceed with the project with its own funds.
Then on June 26, 2018, the project's cost was cut by Tk 340 crore to Tk 8,722 crore and the implementation period extended to June this year from the original deadline of December 2019.
The pandemic and delays in land acquisition have dragged the project, said its Project Director Md Nojibur Rahman.
And the delay means the original budgeting made based on 2014's prices is no longer valid; the rates of labour and construction materials have increased by 25 to 30 percent, he said.
As of November, about 37.5 percent of the physical works for the project is complete.
The finance ministry has given a target of completing the construction of 100 mosques by this fiscal year, according to Rahman.
"Hopefully, this can be achieved," he added.
Earlier on June 10, Prime Minister Sheikh Hasina inaugurated 50 of the model mosques, which have libraries and provide Quran learning sessions and training for Hajj aspirants and Imams.