US doesn't expect Dhaka to join QUAD
Michael Kugelman is the deputy director and a senior associate for South Asia at the Washington-based think tank Wilson Centre. He shared his views on what may be discussed in the US-Bangladesh Partnership Dialogue in Dhaka today in an email interview with The Daily Star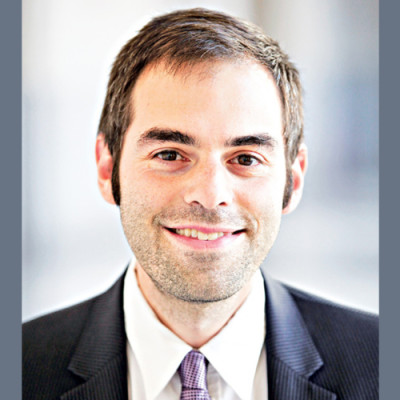 DS: Bangladesh's priority in the dialogue will be withdrawal of the US sanctions on Rab and reinstatement of the Generalised System of Preferences facility that was suspended in 2013. Do you think that Bangladesh will be able to make any headway?
Kugelman: I expect to see the two sides move the needle forward, albeit modestly, on both fronts. This dialogue will enable the US to get a better sense of where Bangladesh stands in addressing rights and labour issues, and this will bring some clarity about a potential timeframe for when the US may be willing to remove the sanctions and reinstate GSP. That said, any expectations of Rab sanctions being withdrawn and GSP being reinstated during this dialogue should be kept in check. I doubt that's in the cards. It's too soon.
DS: Why is the US not giving back the GSP facility? What would be required for this?
Kugelman: One problem is that because of Covid, there haven't been many high-level engagements over the last few years, and that has deprived the two sides of opportunities to focus on this issue in a substantive way. Now that they will be meeting, the situation has not necessarily gotten easier for Dhaka. The Biden administration has vowed to pay close and strict attention to labour rights, and it will likely want to do a review and get a better sense of where Dhaka stands with labour rights improvements. But at least this dialogue will enable the administration to take stock of where things stand.
DS: There is speculation that the US strongly wants Bangladesh to sign ACSA and GSOMIA for Bangladesh to buy defence equipment from the US. Is that right?
Kugelman: Washington is keen to strengthen economic and security ties with many of the smaller South Asian states, including Bangladesh, largely in order to wean them away from Chinese influence. But I imagine the US will want to be a bit cautious about expanding security ties with Dhaka until it has more assurances that efforts are being made to rein in Rab.
DS: There is also the perception that the US wants Bangladesh to join QUAD. The fact that Bangladesh is not complying, the US is angry about it -- is it right?
Kugelman: I can't imagine the US wants or expects Bangladesh to join the Quad. There are presently no plans to expand the number of Quad members. And if the group does eventually decide to expand, it will target new members of like-minded countries keen to counter Chinese power. One strong candidate would be South Korea. But Bangladesh, with its goal of balancing relations with Washington, New Delhi and Beijing would have no interest in joining the Quad, and surely Washington recognises this. In fact, the China factor could also impact Dhaka's thinking about signing foundational defence agreements with Washington. Bangladesh would not want to make any move that could be perceived as colluding with Washington and its Western partners to counter China.
DS: How can the dialogue be truly effective?
Kugelman: There are high expectations for this dialogue, but it can only be successful so long as the momentum that emerges from it is maintained. And here there is good news because a series of high-level bilateral engagements are planned in the coming days beyond this current dialogue. This then creates a scenario that is promising but also risky: with so many high-level engagements happening in quick succession, on a level unusual for this relationship in recent years, there will be pressure to have something big come out of it all -- a major new agreement, for example. How to parlay all these high-level engagements into a sustained and substantive contribution to the relationship will be a big question. With any luck, the two sides will agree to keep talking on a regular basis, even if not on as high a level, to increase trust and to chart out new pathways for cooperation.
DS: What are the pertinent issues that the US would be seeking to gain through this dialogue?
Kugelman: The US will view this dialogue as an opportunity to build on existing cooperation, get status reports on sensitive issues, and make pitches for new forms of collaboration. Washington will want to discuss possibilities for expanding investment in Bangladesh and continuing Covid-19 cooperation. American vaccine shipments to Bangladesh have been a major albeit overlooked success story in bilateral relations over the last two years. At the same time, Washington will want to hear what Bangladesh has done to address human rights and labour issues. Furthermore, the US will want to propose that Bangladesh play more of a role in the US Indo Pacific policy, admittedly a hard sell given Dhaka's friendly relations with Beijing.