EU to send observers if election participatory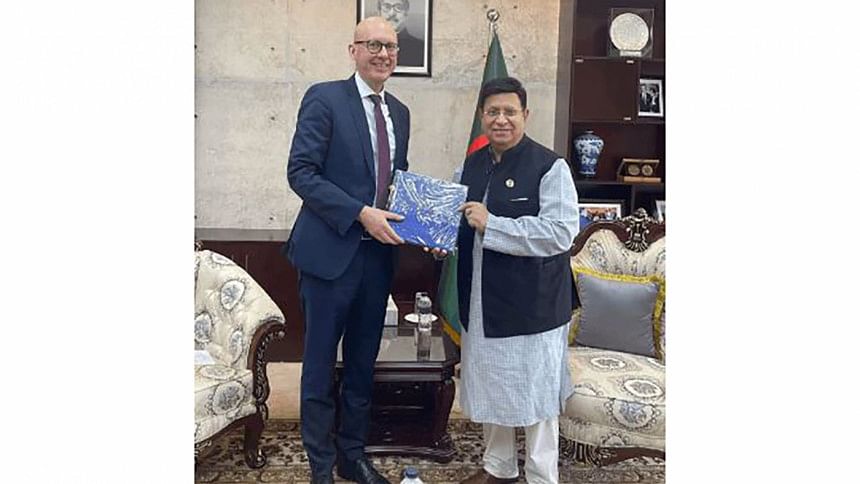 The European Union has told the government that it is ready to send election observers if the next parliamentary polls are participatory.
"I said that a participatory election is necessary for the deployment of an election observation mission, according to the decision of High Representative Josep Borrell," Charles Whiteley, EU ambassador to Bangladesh, told The Daily Star after meeting Foreign Minister AK Abdul Momen yesterday.
The EU had written to the foreign ministry on February 16, seeking confirmation that Bangladesh would welcome EU election observers.
Yesterday, Momen confirmed to Whiteley that international election observers would be welcome.
The minister also made similar statements during his meeting with US Secretary of State Antony Blinken in Washington earlier this month.
Whiteley said Joseph Borrel considers Bangladesh a priority country for sending election observers.
Sending observers takes place in three phases: the first delegation visits six months before the polls, the second one two months before and the third one during the polls.
The EU has also informed the BNP that it puts importance on participatory polls.
The foreign diplomats, especially the ones from the western countries, have been calling for free and fair elections. They are also critical of the last two national elections.
Momen yesterday informed Whiteley of the steps the government had taken to empower the Election Commission so that it could conduct a free and fair election.
He stressed that economic development is Bangladesh's top priority and urged the EU to come up with more infrastructure and green investments.
The European Investment Bank is now more interested in investing in renewable energy and the transport sector of Bangladesh, the EU ambassador said.
The EU is interested to invest here through its Global Gateway initiative, he said.
Momen reiterated Bangladesh calls for the cessation of hostilities in Ukraine and urged the EU to play a more pragmatic role.