Bangladesh left out of US democracy summit again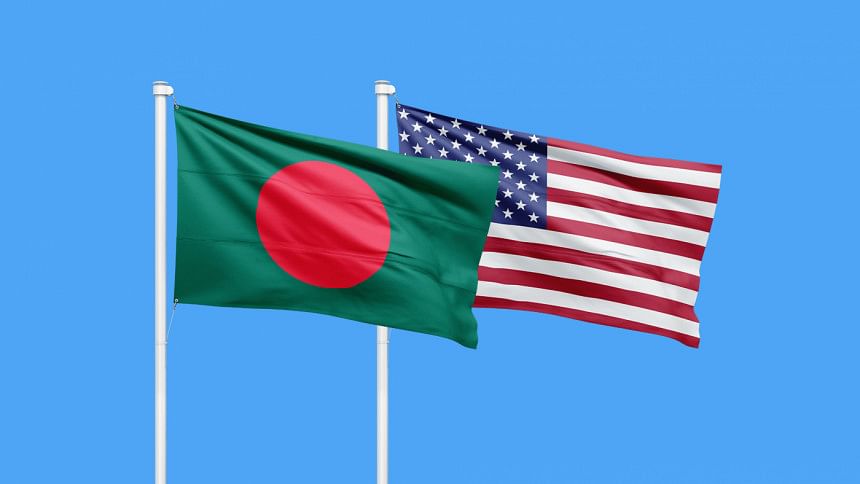 Bangladesh has not been invited to the Biden administration's Summit for Democracy for the second time, while its South Asian neighbours -- India, the Maldives, Nepal and Pakistan -- made it to the list of invitees this year.
Dhaka had expressed displeasure when the US State Department published the list of 110 invitees to the first democracy summit held in December 2021. However, Foreign Minster AK Abdul Momen was optimistic that the Biden administration would invite Bangladesh this year.
Even, the then US South and Central Asian Affairs Bureau deputy assistant secretary Ambassador Kelly Keiderling during her visit to Bangladesh in 2021 had said the Biden administration could expand the list and hopefully Bangladesh could participate in the next summit.
However, that hope has been dashed as the list of the 110 invitees does not contain the name of Bangladesh this year.
Asked about it, Foreign Minister AK Abdul Momen yesterday said, "We are not worried about it -- if they invite us or not."
He also said a big majority of people in the US think their democracy is weak. "So we don't bother if we are invited or not."
Contacted, US Embassy acting spokesperson Bryan Schiller said President Joe Biden invited democracies that represented a diversity of regions, country sizes, and other factors. 
Following the first summit, the US invited all participant countries to make commitments and make 2022 a "Year of Action" to strengthen democracy. 
"We also encouraged countries not invited to the first summit, including Bangladesh, to make public their own Year of Action plans to demonstrate their commitment to strengthening democracy and countering authoritarianism, fighting corruption, and promoting respect for human rights," Schiller said.
He said one important factor in considering which countries to invite to the second summit was the degree to which countries responded to this invitation and participated in the Year of Action in 2022 to strengthen democracy.   
"Building on the first summit held in December 2021, the next summit, in March 2023, will highlight how democracies deliver for their citizens and are best equipped to address the world's most pressing challenges."
On March 29-30 this year, the US will co-host the second Summit for Democracy with the governments of Costa Rica, the Netherlands, Republic of Korea, and Republic of Zambia.
The summit will assemble world leaders in a virtual, plenary format, followed by gatherings in each of the co-hosted countries with representatives from government, civil society, and the private sector.
In a statement, US President Biden said, "No matter how challenging the problems we face, we know that democracy remains the best tool we have to unleash our human potential and deliver for all our people, and we will continue to champion it."