Two journos sued under DSA in Savar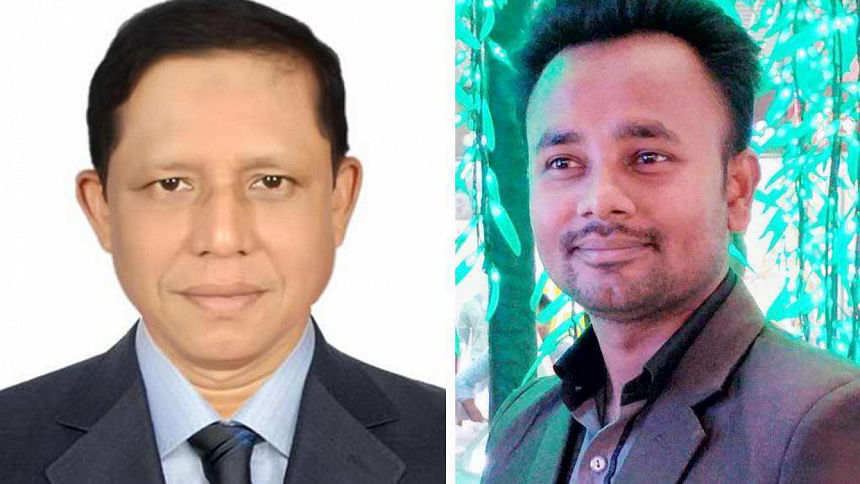 An editor and a reporter have been sued under the Digital Security Act in Savar today.
Nazmus Sakib, the editor of Dainik Fulki and president of Savar Press Club, and Emdadul Haque, a reporter of daily Amader Notun Somoy, have been accused in the case filed by Shahinur Islam, a resident of Shyampur in Birulia Union of Savar.
According to the complaint, the Fulki on July 27 published a fabricated report under the headline "Asia's longest-serving prime minister is finally resigning" with a photo of Prime Minister Sheikh Hasina, said Dipak Chandra Saha, officer-in-charge of Savar Model Police Station.
Shahinur, the complainant, told our Savar correspondent that he is a reporter of a national daily named Amar Somoy.
The news for which he filed the case was published with an intent to tarnish the image of the media, he claimed.
Police are investigating the matter and looking for the accused, says OC Dipak.
Emdadul told The Daily Star that he left Fulki four years ago, and has no association with the newspaper.
He said he now works as the Savar correspondent of Amader Notun Somoy.
"It is absurd that I am charged for a report in a newspaper that I quit four years ago," he said.
Nazmus Sakib said the report in question was about the resignation of Cambodian prime minister, and Hasina's photo was printed due to an inadvertent mistake.
The newspaper published a corrigendum and an apology on July 28, he adds.
"The case has been filed under the Digital Security Act over this unintentional error. These acts may suppress the voice of journalism," he added.