Sister of journalist Kanak Sarwar arrested for spreading anti-state propaganda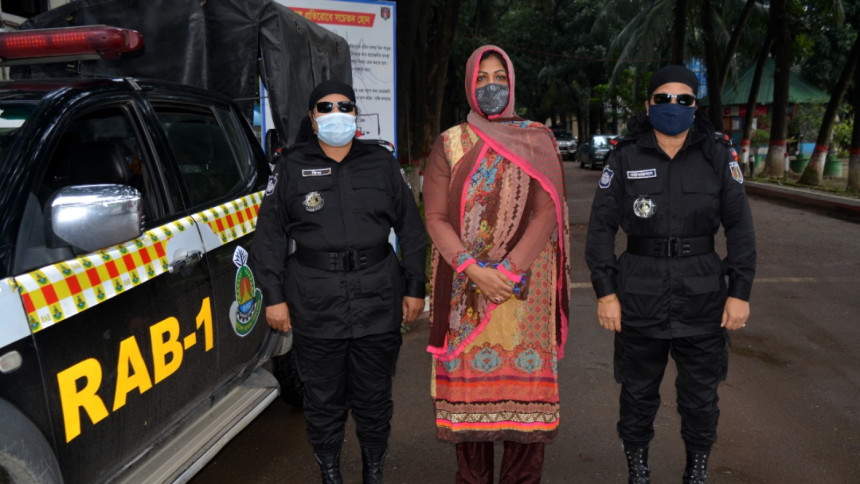 Rapid Action Battalion (Rab) arrested the sister of journalist Kanak Sarwar early on Tuesday on charge of spreading anti-state propaganda using digital platforms.
A team of Rab-1 members arrested Nusrat Shahrin Raka from Uttara, according to a Rab press release issued yesterday.
In December 2020, the High Court directed the government to immediately block all digital portals of Kanak Sarwar, a Bangladeshi journalist who is now abroad, including his Facebook and YouTube channel for running "anti-state distorted content" through the platforms.
Nusrat revealed during primary interrogation that she was an active member of an anti-state propaganda and conspiracy ring, the press release added.
During the drive, the elite force also recovered a mobile phone, a passport, crystal meth and anti-state content, the press release said.
She was involved in destroying peace and order of the country by spreading false, defamatory and provocative information on the state and about important personalities through social media, according to the Rab press release.