'Anti-state content': HC asks to block online portals of journalist Kanak Sarwar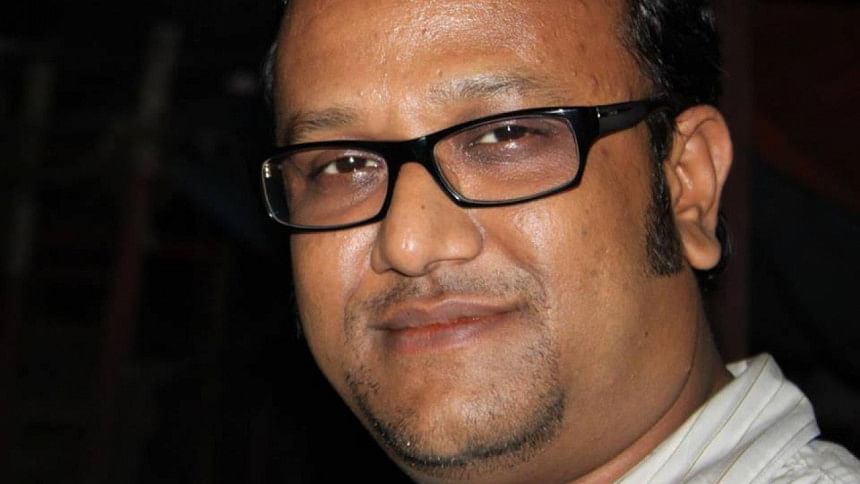 The High Court today directed the authorities concerned of the government to immediately block all the digital portals of Kanak Sarwar, a Bangladeshi journalist who is now abroad, including his Facebook and YouTube channel for running "anti-state distorted content" through the platforms.
The court also issued a rule asking the authorities to explain in four weeks why spreading such anti-state and distorted content should not be declared illegal.
The bench of Justice Md Khasruzzaman and Justice Md Mahmud Hassan Talukder came up with the order and rule following a writ petition filed by Supreme Court lawyer Imtiaz Uddin Ahmed Asif seeking necessary directives on this issue.
He filed the petition as a public interest litigation on November 17, saying that Bangladeshi journalist Kanak Sarwar broadcast an interview of Liberal Democratic Party President Col (retd) Oli Ahmed on September 17 through his (Kanak's) YouTube channel.
In the interview, Oli Ahmed claimed that Ziaur Rahman was the first acting president of Bangladesh, although Syed Nazrul Islam was the first acting president of the country.
Oli Ahmed also made some derogatory comments about Father of the Nation Bangabandhu Sheikh Mujibur Rahman in his interview which are a distortion of the history and also against the state, he said in the petition.