PK Halder has laundered Tk 80cr to Canada
ACC files charge sheet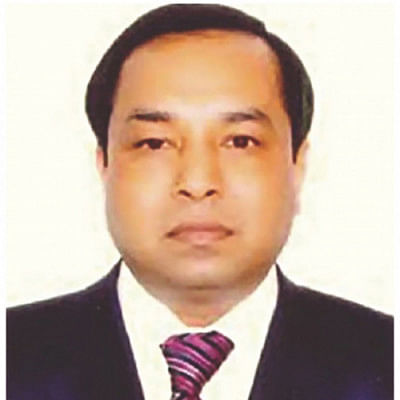 Proshanta Kumar Halder, the former managing director of NRB Global Bank, had laundered about Tk 80 crore to Canada, found the Anti-Corruption Commission found in its probe.
Halder had amassed about Tk 426 crore beyond his known sources of income, according to the probe by Investigation Officer Md Salahuddin.
Based on the probe, Salahuddin, also a deputy director of ACC, on February 10 submitted a 56-page charge sheet to the Metropolitan Senior Special Judge's Court of Dhaka, an ACC official at the court told The Daily Star.
This is the first charge sheet in Halder's graft cases, the official said, adding that it will be presented before the court on February 20 for the next course of action.
As many as 13 people, including his mother Lilabati and brother Pritish, assisted him in his illegal acquisition of assets.
Halder, who absconded to Canada, acquired assets through various illegal ways in his name and under various real and fake companies and individuals, according to the charge sheet.
He also transacted money through 178 bank accounts. He deposited Tk 6,080 crore in the accounts and withdrew Tk 6,076 crore from them in his name and anonymously.
In collusion with the other accused, Halder laundered 11.7 million Canadian dollars to Canada through Singapore, the UAE and India.
Eight accused -- Halder, Lilabati, Pritish, Purnima, Amitav, Rajib, Subrata and Ananga -- have been shown 'fugitives'; Salahuddin appealed for arrest warrants against them.