NGOs threaten to close operations in Hnila union of Teknaf for assaulting officials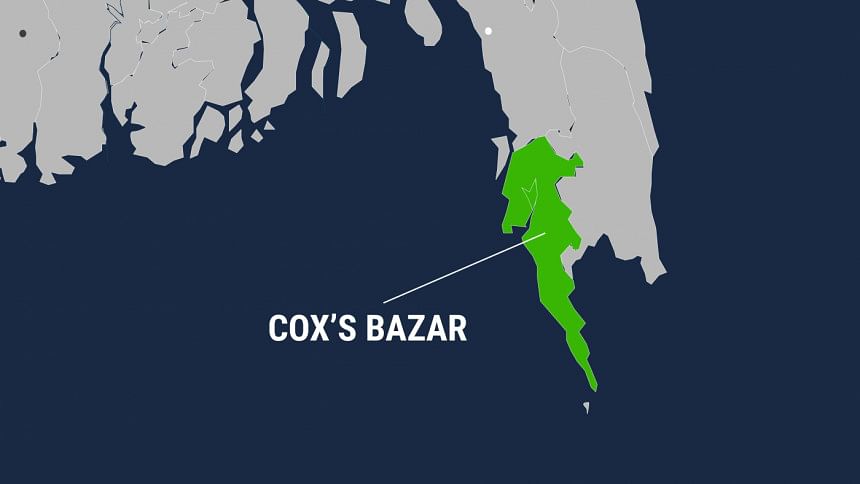 A coalition of NGOs in Cox's Bazar has threatened to halt their operations in Hnila Union of Teknaf if authorities fail to take proper action in the next seven days against those perpetrators who beat up and humiliated six officials COAST Foundation.
The Cox's Bazar CSO NGO Forum (CCNF), a network of 60 local and national NGOs that operate in Cox's Bazar, issued the ultimatum at a virtual press conference yesterday.
CCNF Member Secretary Jahangir Alam said on February 2, perpetrators led by Rezaul Karim, a member of Ward 5 of Hnila Union, attacked the six employees of COAST Foundation. They beat up and humiliated them when they were holding a courtyard meeting with its project beneficiaries.
During the meeting, the NGO workers were verbally abused and asked to leave the area. The NGO workers tried to continue the meeting, but the perpetrators ignored the requests and attacked the NGO workers.
"At one point, the terrorists randomly punched and kicked everyone. At their screams, the people around them came and rescued them and took them to a house and sheltered them. The injured NGO workers filed a case at Teknaf police station," said Jahangir Alam.
COAST Joint Director Ferdous Ara Rumee  said the incident poses a serious threat to hundreds of women workers in Cox's Bazar.
The CCNF strongly condemned and protested the recent assault on six workers, including two women workers and demanded speedy legal remedy for this incident.
"I think it is a planned attack to disrupt the government's development activities for the common people of Teknaf-Ukhiya as part of the Rohingya programme because NGOs are working for the poor as allies of the government," said YPSA Executive Director Md Arifur Rahman.
COAST Foundation's Executive Director Rezaul Karim Chowdhury, CCNF Co-chair Abu Murshed Chowdhury, COAST Project Manager Tahrima Afroz Tumpa also spoke at the press conference.