Law enforcement agency picks up Prothom Alo reporter Shams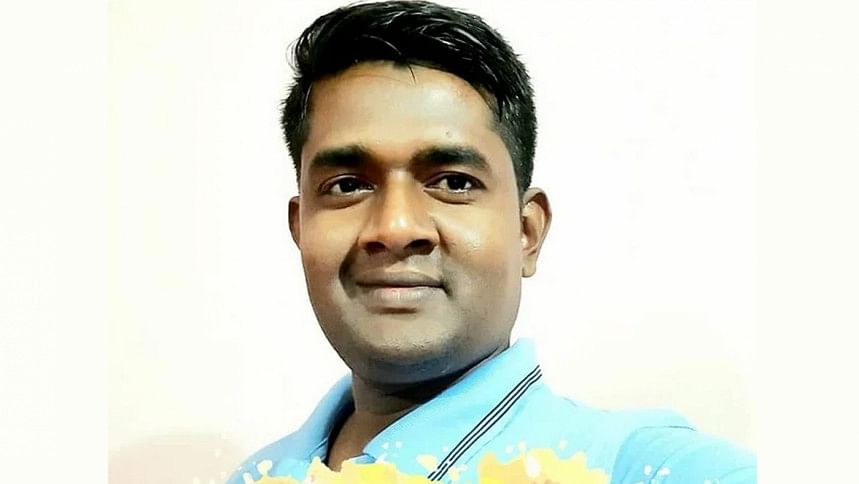 Samsuzzaman Shams, a reporter of Bangla daily Prothom Alo, was picked up from his home in Savar by officials of Criminal Investigation Department in plainclothes early today, said a police official who accompanied the CID team.
Raju Mondol, a sub-inspector of Ashulia Police Station who accompanied the law enforcers, confirmed that a CID team from Dhaka picked up Shams from his home in Ambagan area near the Jahangirnagar University (JU) campus.
However, CID's spokesperson Azad Rahman told The Daily Star that he was yet to get any information in this regard.
Two witnesses said three vehicles with 16 people stopped in front of Sham's house around 4:00am.
Seven to eight people got out of the vehicle and entered the house. One searched Shams' living room and took away his laptop, two mobile phones and a portable hard disk. After 10-15 minutes at his home, the team took Shams to JU's Battala area.
Ariful Islam, a local journalist who was at Shams' house at the time of the incident, said, "They returned home a second time and listed the seized valuables. Shams was asked to take his clothes. At this time, they also took his photo. Within 5-7 minutes they went out again."
Sudipta Shaheen, the chief security officer of the university, was present at the scene both times when Shams' home was searched, Ariful said.
Shams is the younger brother of the slain Detective Branch Assistant Commissioner Robiul Karim, who laid down his life at the Gulshan Holey Artisan Bakery during the terrorist attack on July 1, 2016.