After arrest police took photos of him with a woman, 'Shishu Bokta' Madani tells court
Charge framed in DSA case for anti-state, remarks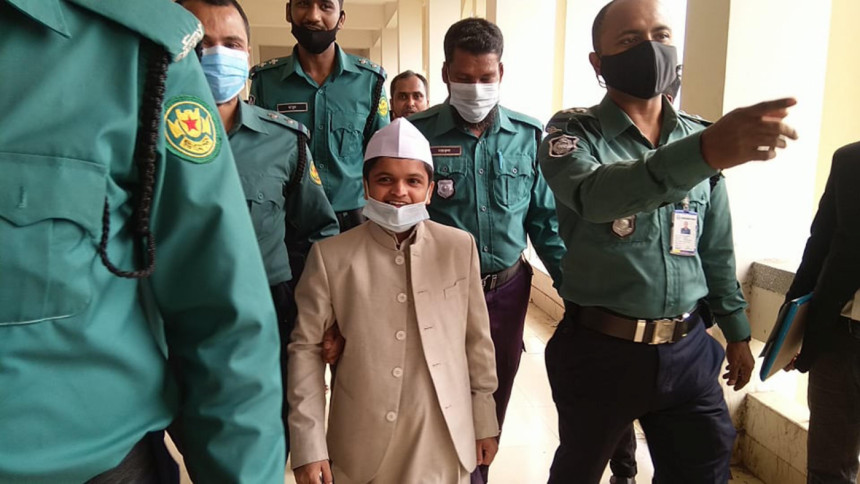 A Dhaka tribunal today framed charges against Rafiqul Islam Madani, widely known as "Shishu Bokta", in a case filed with Gazipur's Gacha Police Station under the Digital Security Act for allegedly making anti-state, provocative remarks and creating chaos.
Madani, now in jail, pleaded not guilty and demanded justice after Judge Mohammad Ash Sams Joglul Hossain of Dhaka Cyber Tribunal read out the charges to him.
The tribunal fixed February 22 for starting trial of the case.
During today's hearing, Madani claimed in the court that after his arrest police took several photos of him with a woman in the police station. Moreover, his speeches were misinterpreted and false speeches were circulated in his name, Madani added.
On March 25 last year, Madani was arrested from Dhaka's Motijheel area during a demonstration protesting the visit of Indian Prime Minister Narendra Modi on the occasion of the golden jubilee of Bangladesh's independence. But he was released from custody soon after.
Later, Rapid Action Battalion (RAB) arrested him from his ancestral home in Netrokona's Purbatola area on April 7 the same year. A case was filed against him with Gacha Police Station under the DSA Act.
According to the police, Madani said he "rejected" the prime minister and president. He allegedly circulated hate messages through YouTube as well.
There are three more cases pending against him filed with Gazipur and Tejgaon police stations under the DSA.