10 injured as MP's relatives clash with toll collectors at Payra bridge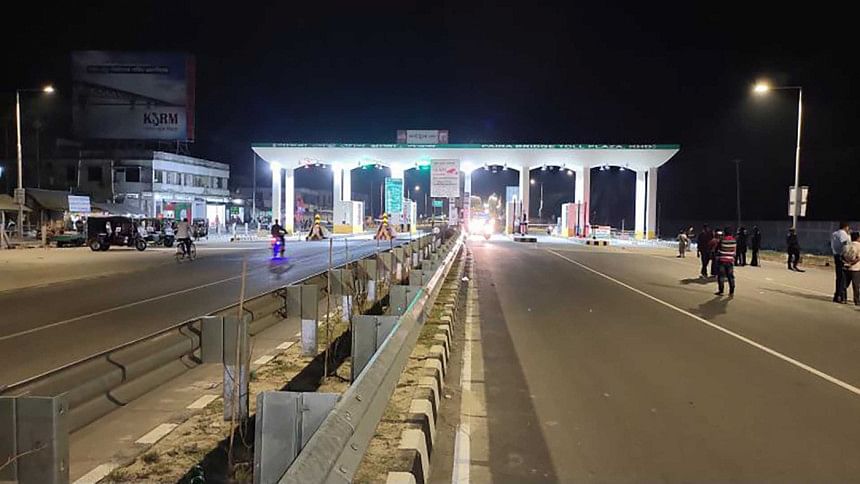 At least 10 people were injured as family members of a lawmaker and staffers of Payra Bridge toll plaza clashed in Patuakhali last night.
The incident happened around 8pm when the elder son of Kazi Kaniz Sultana Helen, a lawmaker from reserved seat, was returning from Barishal with his newly married wife and other relatives, reports our local correspondent.
Asaduzzaman, manager of toll collection company at Payra Bridge, said that his staff asked for toll from a wedding car when a man came out of the vehicle and introduced himself as a family member of a lawmaker.
While the toll staff were trying to verify the information, some youths got out of the car and started arguing with the collectors and at one stage, started beating them, the manager claimed.
"Several of our staff were injured at the time", he said adding that "later they came to the toll plaza office room and beat us."
"The high authorities were informed about the matter. The injured are Security Supervisor Russell, and staffers Babul, Subaj and Mahbub," said manager Asaduzzaman.
Talking to this correspondent over phone, MP Kazi Kaniz Sultana Helen claimed that the toll plaza staff locked into an argument with her two sons while they returning home along with his eldest son's new wife from Barishal.
At one stage, the toll collectors attacked her son's friend Ashiq and beat him, alleged the MP.
At that time, Ashiq's iPhone and the car driver's smart phone were snatched from them, she said adding that the car's VIP horn was also taken away.
She claimed that three persons from her son's car were beaten up and injured.
Upon receiving information, police and Rab members rushed to the spot and brought the situation under control, said Patuakhali Police Station Officer-in-Charge Mohammad Moniruzzaman.
Legal action will be taken following investigation of the matter, he added.