Bangladesh, India resume Padma water level measurement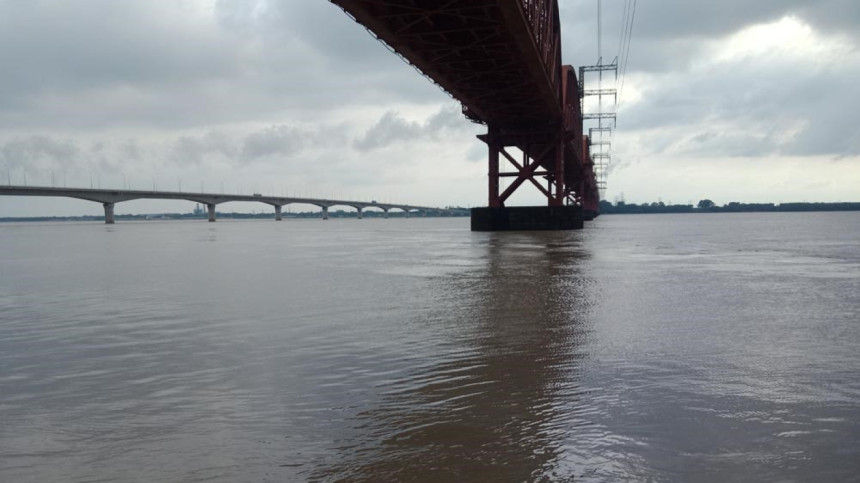 Bangladesh and India have resumed monitoring the water level of the Ganges and Padma rivers at different points under the Ganges Water Sharing Treaty 1996.
Two-member expert team of India -- comprised of Dipankar Das, executive engineer of Indian central water commission, and Prakash S, assistant director of the commission -- started recording the water level at 2,500 feet upstream of Hardinge Bridge point on Padma since the morning, said Md Roich Uddin, executive engineer of Hydrology in Pabna.
At the same time, a four-member team of Bangladesh headed by TM Rashidul Kobir, executive engineer of Joint Rivers Commission (JRC) has begun measuring the water level at the downstream of Farakka point, he said.
Every year, Bangladesh and India record water level at different points of the river from January 1 to May 31 as agreed in the 1996 treaty.
The teams will record each 10-day cycle of water level at the Hardinge Bridge point and Farakka point and file report to the JRC.
The flow of water in Padma remains in much better position than previous year, so Bangladesh is expecting to get sufficient water this year, according to Hydrology.