Pizzasin, animated fiction film, at Dhaka Short Film Fest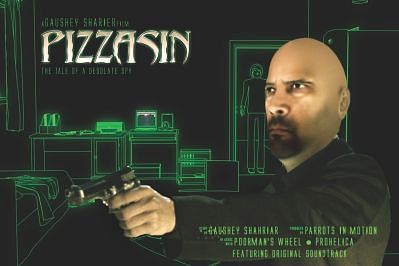 "Pizzasin" -- an animated fiction film scripted and directed by young filmmaker Gaushey Shahariar -- will be part of the upcoming 12th International Short and Independent Film Festival, Dhaka. The film is one of the official selections for the festival, informed the filmmaker.
The festival, organised by Bangladesh Short Film Forum, will be held in mid-December, where short and independent films from different countries will be screened.
"Pizzasin" is set to be screened at the Public Library auditorium. The film had a couple of screenings at the Goethe-Institut Bangladesh and at North South University. The filmmaker also said that he is expecting to screen the film at overseas festivals.
The film is a production of Studio Parrot in Motion. Poormanswheel and animation house Prohelica are co-producers of the film. It uses comic book style in visual storytelling. Tanvir Hafiz is the director of animations.
The story evolves in a film-noir genre, flaunting a powerful fight sequence in 24 frames per second. The story follows a lonesome spy whose predicament is summed up in the movie as, "in the end a spy has no sides". Melodramatic original soundtrack by Rasheeq Rayhan helps build the characterisation of the protagonist.