'BAT-RICKS'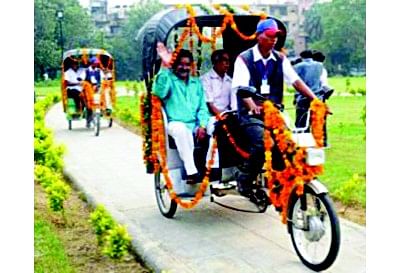 Reference my previous letter on the new Battery Operated Rickshaws, I have the following further observations:
1. Moves are afoot to ban 'Bat-Ricks'. That would be a crime of the first order.
2. If the main reason given is that charging them consumes precious electricity, then by the same logic, 75 million Cell phones and lacs of A/Cs should also be banned,
3. Bat-Ricks are non-polluting and noiseless. Where and what are the alternatives? A diseased mind would say Progoti SUVs!
4. Future Solar powered re-designed Bat-Ricks will be the ideal alternative to phase out both pedal-rickshaws and CNGs for urban transport of the masses.
5. Will this not spawn new SMEs?
6. Will not the sane car owners use them for short/medium trips, thereby reducing traffic jams, fossil fuel imports and pollution?