Posthumous award for Indira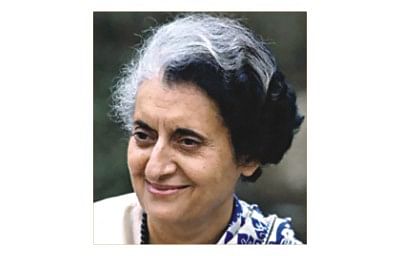 The government will award former Indian prime minister Indira Gandhi posthumously for her "tremendous support" to the Liberation War, 1971.
Indian Congress Party President Sonia Gandhi will receive the Foreign Friends Award on behalf of her mother-in-law during her Dhaka tour on July 25-26.
Foreign Minister Dipu Moni said this while addressing a joint press conference following her official talks with her Indian counterpart SM Krishna.
Sonia, being a member of the Gandhi family, will receive the award for her late mother-in-law during her visit to Bangladesh to attend an International Child Autism Conference at the invitation of Prime Minister Sheikh Hasina, the minister said.
The government has decided to honour a number of foreign nationals who helped Bangladesh win the nine months of war against Pakistan occupation force and emerge independent.
A list of some 500 "Foreign Friends in 1971", including around 225 Indian and 40 Pakistanis, has been prepared so far.
They would be honoured at a ceremony in the city ahead of the 41st Victory Day on December 16 this year.
"Obviously, Indira Gandhi comes at the top of the list of our Foreign Friends in 1971," added Dipu Moni.
Officials said more names would be added to the list gradually.
Any recipient, unable to attend the ceremony in Dhaka, would be delivered the award by the foreign minister or the prime minister herself while visiting that country.