Death anniversary of Abu Sayeed Chowdhury today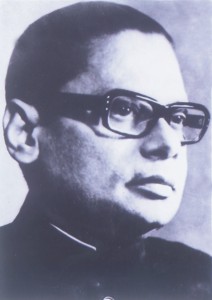 Today is the 22nd death anniversary of Justice Abu Sayeed Chowdhury, the second president of Bangladesh, says a press release.
On the occasion, Justice Abu Sayeed Chowdhury Memorial Council will hold a discussion on "Role of human rights and political culture in developing demographic democratic consciousness" at the National Museum on August 4.
Justice Chowdhury resigned as vice chancellor of DU on March 15, 1971 in protest of killing of two students by the Pakistani army.
Later he played a significant role in mobilising world opinion for the cause of Bangladesh as special envoy of the provisional government.
In 1985, he was unanimously elected chairman of the UN Human Rights Commission. In the eighties, he was active in the anti-autocracy movement.
He authored four books titled "Probashe Muktijuddher Dinguli", "Manobadhikar", "Muslim Family Law in the English Courts" and "Human Rights in the Twentieth Century".
All have been requested to pray for salvation of the departed soul.