NY blast: Akayed's wife, 3 relatives quizzed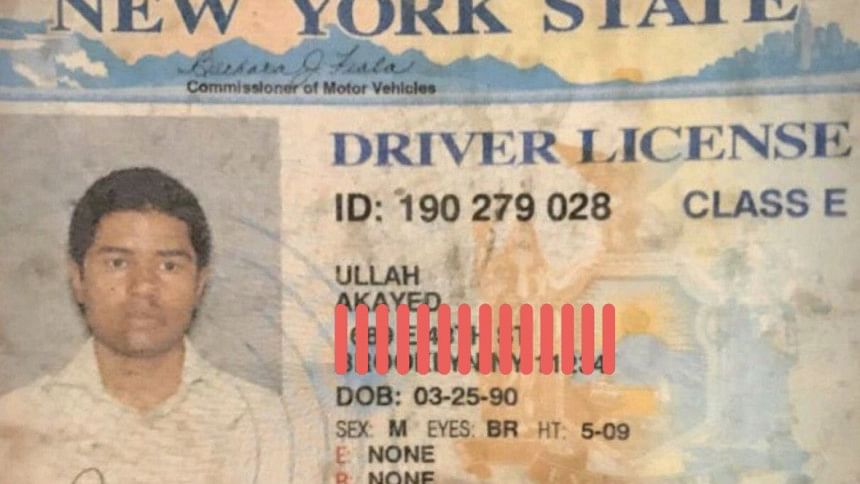 Law enforcers today quizzed the wife of

New York subway blast

suspect Akayed Ullah and his three relatives to know more information about the suspect.
Earlier, a team of Counter-Terrorism and Transnational Crime unit of DMP picked up Akayed's wife Jannatul Ferdous Jui, father-in-law Julfikar Haidar and mother-in-law Mahfuza Akhtar from their residence on Moneshwar Road in Jigatala area around 3:00 pm, police said.
They were taken to the office of Counter-Terrorism and Transnational Crime unit on Minto Road and questioned for several hours to know detail about Akayed, Additional Deputy Commissioner Saiful Islam of Dhaka Metropolitan Police (DMP) told The Daily Star.
Then, they were sent to their residence around 9:00 pm, the police official said.
According to the law enforcers, Akayed, father of a six-month-old boy, got married in January 2016. Akayed came home on September 18 and returned to America on October 22.
Rohima Islam, the owner of the house, told The Daily Star that the family has been living at the house for the last 15 years.
Mofazzal Hossain security guard of the house said Akayed used to call upon people to say their prayers during his month-long stay on September 18.
Earlier in the day, police called Joynal Abedin, 75, husband of Akayed's maternal aunt, at Sandwip Police Station in Chittagong to know more about the suspect, our Chittagong staff correspondent reports quoting police.
Akayed Ullah, an immigrant from Bangladesh, is accused of setting off a pipe bomb in a crowded subway corridor in New York City.
He was the only person seriously injured in the blast during the Monday morning rush hour.