No Bangladeshi among 600 rescued in Libya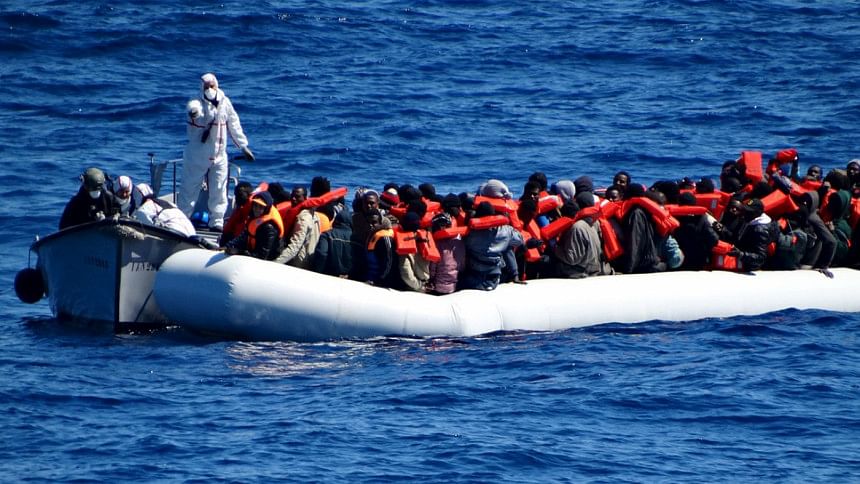 Bangladesh ministry and consul officials said this evening they found no Bangladeshi nationals among the 600 rescued by Libyan coast guards.
ASM Ashraful Islam, counsellor (Labour Wing) at the Bangladesh embassy in Tripoli, claimed of having no trace of any Bangladeshi yet among the rescued.
"So far, we do not have any official or unofficial information other than what we have learnt from the media," Shahdat Hossain, Bangladesh ambassador to Italy, said over phone.
Senior officials of the foreign ministry told The Daily Star that they had alerted its different missions around Mediterranean region to keep watch about the possibility of having Bangladeshi victims among the rescued in recent times.
Earlier today, news agency Reuters reported that nearly 600 migrants mostly from sub-Saharan African countries and Bangladesh were rescued by Libyan coast guards.
Quoting a spokesman for Libyan naval forces, Ayoub Qassem, Reuters said more than 550 other migrants were rescued in other operations between Wednesday and Friday.