The bustling spice market of ChawkBazar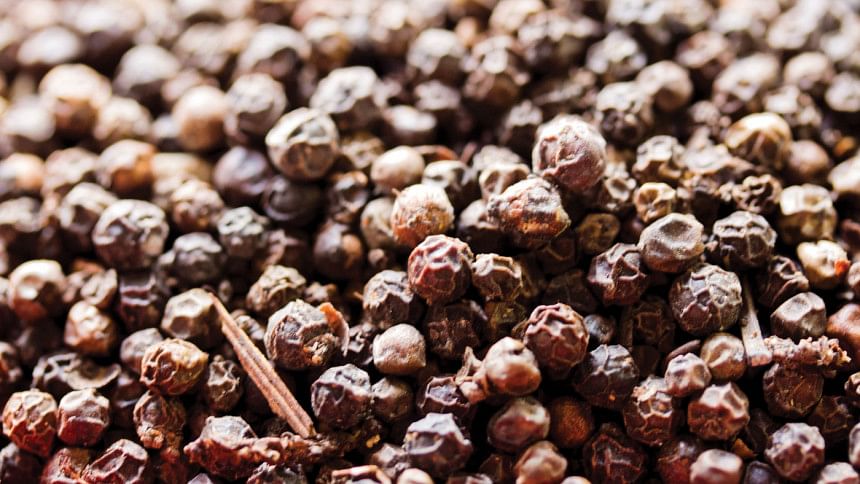 The wholesale spice market of Chawkbazar is not a fancy, spice souk you see in the Middle East; it is a messy place, with extremely narrow, mucky lanes snaking through filth. Even manoeuvring a rickshaw is a challenge on these roads which are further piled up with sacks of assorted spices, herbs used in Ayurveda and Unani, and of course dry fruits from all over the world.
Yet, the sights and sounds of the Chawkbazar spice market exude an energetic spirit that draws you to it; there is a distinct look in its haphazard mess.
Nazrul Store, situated at the corner of one such lane, alone has a stock of over 600 types of spices and culinary herbs along with ayurvedic products. As you enter the store, with a makeshift storage loft, a heady smell of dried amloki, bahera, and hortoki hits you.
A bag full of mace -- the warm, burnt, orange colour of which entices you to pick a handful. The green cardamoms -- whose light and fresh aroma make you want to get a bag full. Sacks of icy pink crystals of palm sugar, boxes of black sultanas, and green raisins in pale jade hue, dried figs, and Sakura plums; the place is stacked with a wide range of products.
Strangely, a plastic bag full of dried Maryam phul or Rose of Jericho as it is called, which is believed to ease childbirth gets your attention. This flower is not easily available in Dhaka; finding it in this market is like a big discovery you can say.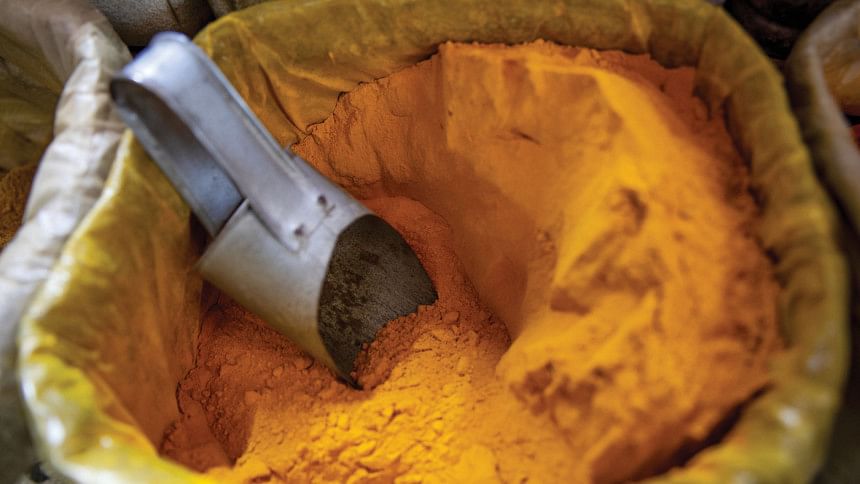 "We opened the store in 1998. It has been 25 years! We supply retailers all over the country. Herbal, homoeopathic and ayurvedic products, and regular spices -- we sell it all in raw and ready-to-use form," says Ronny, the store manager, who goes by his first name only.
The unique store boasts a rich collection. Even the rare and sought-after agarwood, a fragrant dark resinous wood used in making incense sticks, perfume, and small carvings, is found here. One hundred grams of agarwood is sold for Tk 10,000 here in this store.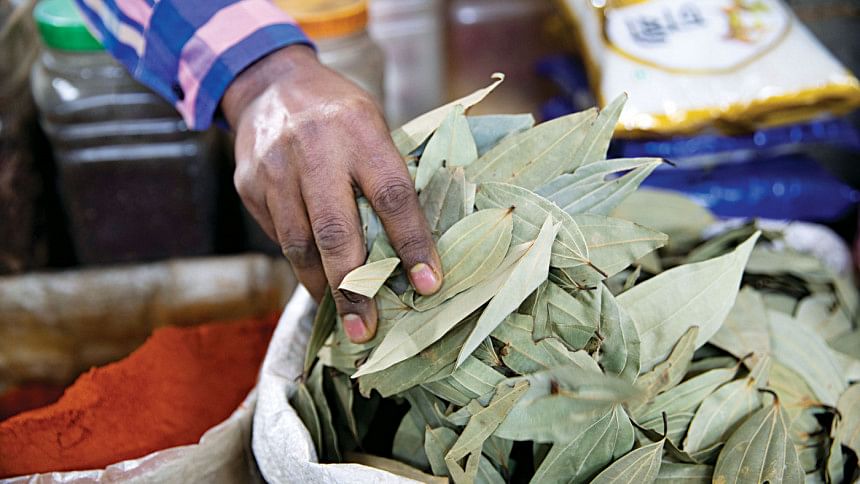 "These days, our business for raw products is slow as the market is saturated with powdered Ayurvedic medicines. People introducing themselves as "Kobiraj" have started operating in every locality. Unfortunately, most people prefer the powdered forms over raw ingredients as they are easy to use," Ronny adds.
"In my opinion and experience, these powders are bogus. In Ayurveda, the usage of herbs in the right portions is paramount. You need to study the subject to make them. A street vendor can't do the same," Ronny further explains, emphasising that the cleanliness of herbs is another issue to be taken seriously when using the powder form.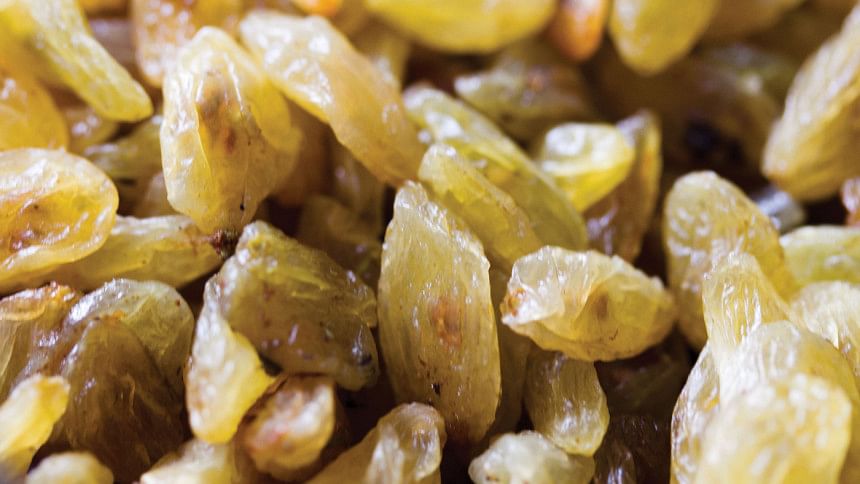 Agreeing with him, a customer chips in that triphala or chirota powder does not have the same effect as the raw dried fruits, soaked overnight, does.
In these times of price hikes the wholesale spice market at Chawkbazar, is an option to try out. It has fine-quality culinary spices to flavour food. You just have to brave the traffic to experience the vibe there and buy bags full of spicy, tangy, and piquant goodies!