Advocating for children with Down syndrome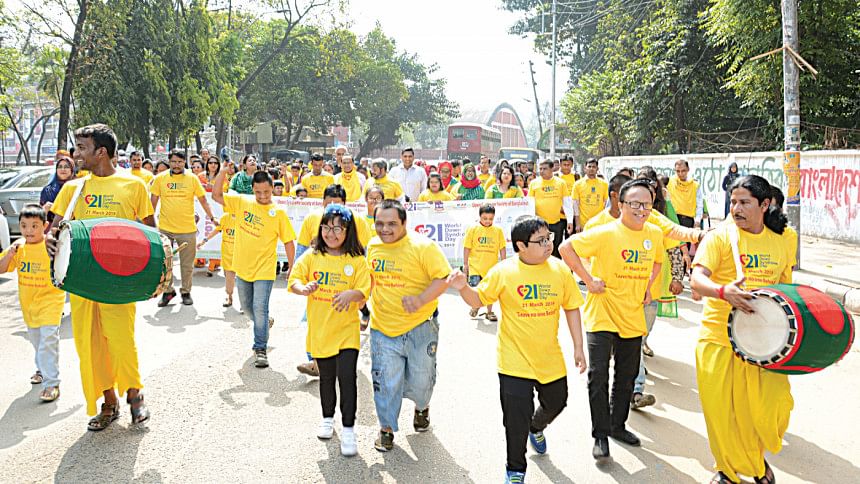 Rafan Razzak was born with Down syndrome. Soon after his birth, little Rafan suffered from breathing difficulties, and later, through the karyotyping test, he was diagnosed with Down syndrome.
Though Rafan's parents felt unnerved, they didn't lose hope. Hence, Sarder A Razzak and Shahanaj Parven Chowdhury founded the Down Syndrome Society of Bangladesh (DSSB) in 2010, aiming to empower individuals with Down syndrome, along with their families. 
DSSB has been established as a Down Syndrome Resource Centre in Banasree, Dhaka. Often misunderstood and stigmatised, children with Down syndrome face unique challenges that DSSB intends to address.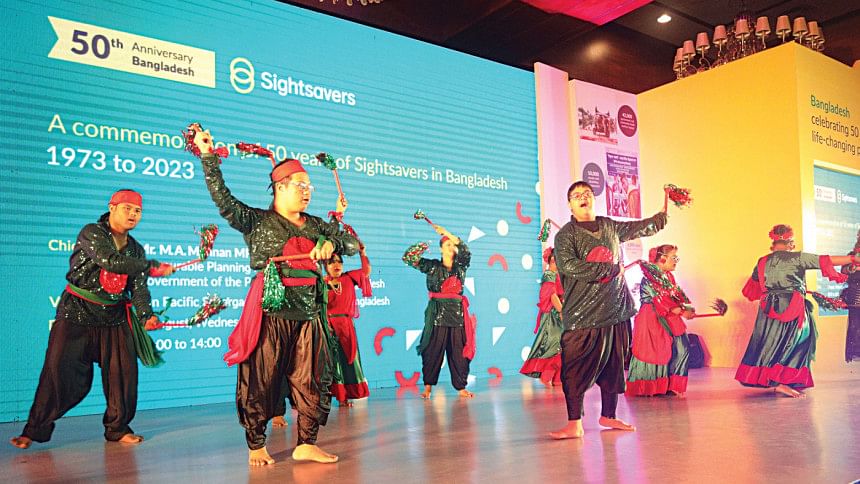 Chairman of DSSB, Sarder A Razzak has been working to raise awareness about Down syndrome so that children diagnosed with this genetic disorder can reach their full potential. "Early intervention is key and can lead to better developmental outcomes," asserts Sarder, who was able to identify his son's condition at an early stage.
"Children with Down syndrome require special care and support, and their families face overwhelming challenges. So, we founded this platform for parents to connect, share their experiences, and find comfort in knowing they are not alone in their journey," he elaborates.
Shahanaj Parven Chowdhury, director and co-founder, recalls, "When I first held Rafan, he looked like a Japanese doll to me. He was feeble, but a child specialist assured me that he could go on to live a happy and long life."
She explains, "Babies born with Down syndrome require love and attention, just like every other healthy child. They can become strong individuals if we offer them proper care."    
DSSB is actively engaged in raising awareness about this condition. The organisation hosts events, workshops, and campaigns to educate the public and break down misconceptions -- for example, the World Down Syndrome Day, which they have been observing on March 21 since 2014.
Education is a fundamental right for all children, including ones diagnosed with Down syndrome. DSSB has an inclusive learning environment where children with Down syndrome can thrive alongside their peers. Additionally, they offer counselling for parents to better understand the needs of these children.
According to Shahanaj, children with Down syndrome need regular exercise, as remaining physically active can help improve their cardiovascular health and muscle strength. Therefore, DSSB has arranged Zumba classes that the children find exceedingly enjoyable.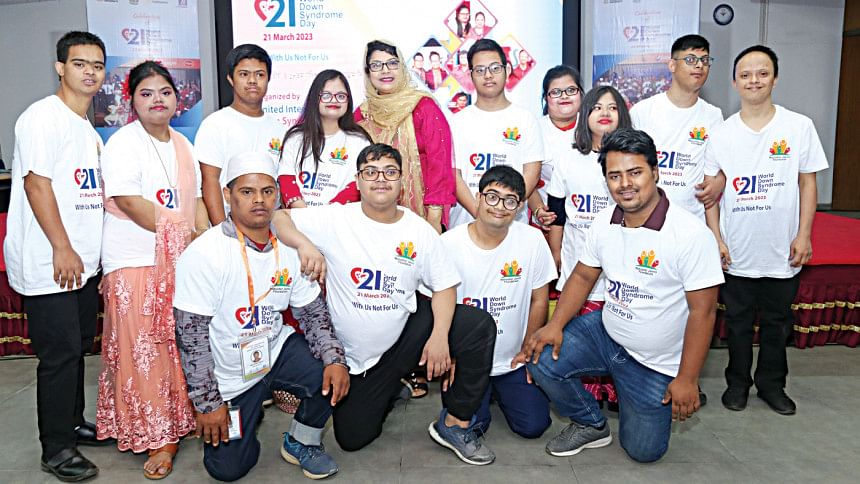 Physical classes are held three days a week at DSSB in Banasree -- Sunday, Tuesday, and Thursday -- where children attend fitness and Zumba classes with music, dance, art, and computer lessons. Online classes are also being arranged, where children from different districts can join.
The organisation is committed to celebrating the unique talents and abilities of individuals with Down syndrome. Children get to show their skills and creativity in different places -- namely in Pan Pacific Sonargaon Dhaka, where they mesmerised everyone with their dance performance recently.
DSSB offers a self-advocacy programme for individuals aged 18 to 35, and through this program, they learn to empower themselves -- for example, how to perform different official tasks so that they eventually get employed.
Four such individuals with Down syndrome are already working in DSSB, and Sarder hopes many more will join soon!
Rafan Razzak is now 15, creates vlogs and edits his own videos. He is enjoying life as a healthy person. Similar to Rafan, if children with Down syndrome receive proper care and treatment, they can reach their full potential and make a meaningful contribution to society.