Griezmann seeks end to nearly man tag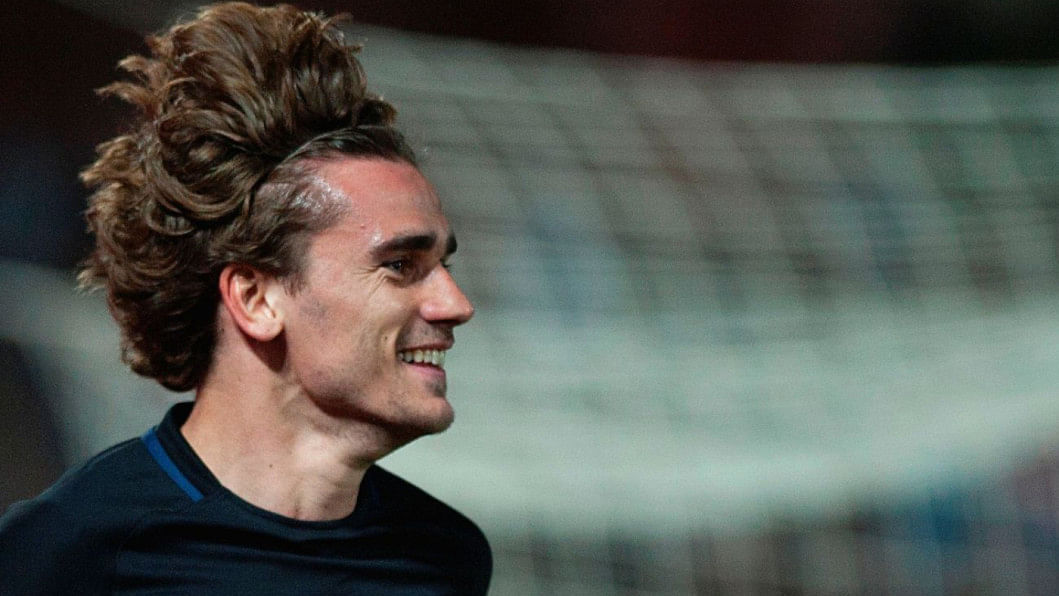 Propelled by an on-fire Antoine Griezmann, Atletico Madrid stand on the brink of a fourth consecutive Champions League quarter-final, determined to finally end their tag as Europe's nearly men.
Griezmann has experienced that feeling more than most.
In 2016 the Frenchman proved himself as one of world football's most deadly forwards, but also missed out in agonising fashion in the Champions League and Euro 2016 finals, as well as finishing third behind Cristiano Ronaldo and Lionel Messi for the Ballon d'Or.
Burdened by that disappointment and the physical and mental fatigue of carrying France to the final of Euro 2016 on home soil, Griezmann's form tailed off as he failed to score a league goal between October and January.
However, the new year has seen Griezmann, and as a consequence Atletico's form, revitalised with the 25-year-old scoring 12 of his 21 goals this season in 2017.
Once again under the tutelage of Diego 'Cholo' Simeone, Atletico are coming good at the right time of the campaign to launch another bid for a first ever Champions League title.
Bayer Leverkusen will need to launch a comeback of Barcelona proportions when they visit the Vicente Calderon on Wednesday needing to overcome a 4-2 first-leg defeat at home three weeks ago.
The esteem with which Griezmann holds Simeone was key to him remaining at the Calderon last summer and why he says he will stay when Atletico move into the new 67,000-capacity Wanda Metropolitano next season despite rumours Manchester United are willing to pay the 100 million euro ($107 million) release clause in his contract.
"Simeone is the one who has made me take the leap I needed. I was promising but in three years, Cholo has helped me take the leap to in 2016 be among the three best players in the world," Griezmann told Television Espanola this week.
"To take that leap, Simeone is the best coach I could possibly have had.
"The weather helps a lot, my teammates are amongst the best and I have a top coach, so I am very happy here and there is no reason to leave."
To put the scale of Simeone's achievements at Atletico into context, Los Rojiblancos had only reached five European Cup quarter-finals in their history before the Argentine took over in December 2011.
However, getting so close to glory and falling at the final hurdle has been all the more painful for Atletico and Simeone, especially as they have lost to cross-city rivals Real Madrid for the past three seasons in the Champions League, twice in the final.
Atletico are the only club to ever lose three European Cup finals without winning the trophy.
And Griezmann, who missed a penalty in last season's final, believes he and Simeone have unfinished business with the Champions League before they look to pastures new.
"He likes it here, he sees in us a squad that has more to give and he does as well," added Griezmann.
"He wants to go very far in Champions and La Liga and soon we will have a new stadium. I am sure he will continue with us."