FOREVER IN FASHION
Fashion through the eras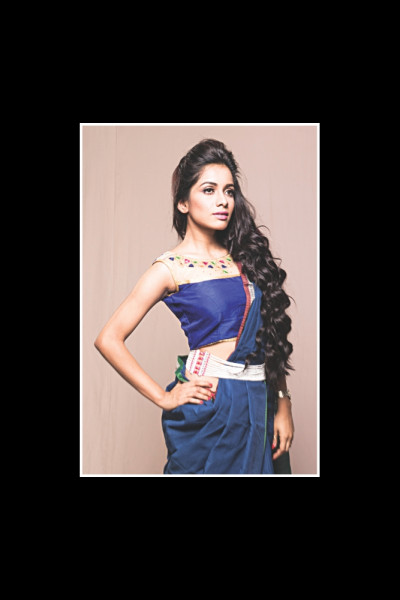 The 40s witnessed worldwide war, despair and asceticism. By the time the United States emerged out of depression, the rest of the world including, Europe and Asia, were already submerged knee-deep into terrible combat.
The partition of British India in 1947 gave way to modern states of India and Pakistan – an era of turmoil whereby fashion was considered, ostentatious.  Hence, slightly deterred but not detached styling took to its own trail.
Then came 1947 and Bengal was divided into two – East Bengal (later changed to East Pakistan) and West Bengal.  Even through the separation, nothing could stop 'the craze that is fashion', as it seeped through, into every household within the region. The 1970s saw the rise of Bangladesh, a country new in its form, but quite rich in culture and heritage; rest of the story unfolds as we continue.
1940s – The era of partition and poetry
In the early 40s, fashion in the British Raj was largely motivated by the western world. Finger waves and pin rolls in hairdos were quite popular. Fur was au-couture and upscale women from Thakur baris or Nawab lineage donned the modern fusion look.
Then came the fervour of liberation and nationalistic sentiments sky-rocketed; leaders like the Mahatma encouraged hand spun khadi for all its citizens to self-sustain the nation. The cotton material became 'the trend'.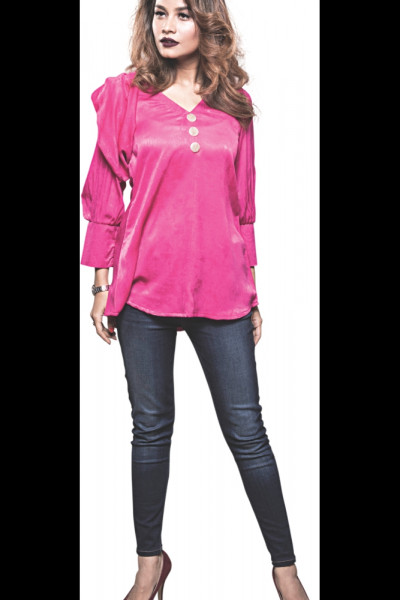 Both men and women wore khadi – making it a unique garment for the South Asian subcontinent. Textile historians depict that after the Independence from British colonialism, women were encouraged to work and the traditional Bengali style of draping the sari became cumbersome.
The modern style of draping, with several pleats in the navel and the anchal on the left was considered more appropriate and elegant. 
Such a drastic fashion change did not happen overnight and much of it is said to have influenced Gyanoda, wife of Satyendranath Tagore, the elder brother of Rabindranath Tagore. She even opened a school in Calcutta to teach the new way (Parsi influenced) of sari draping style to the Bengali women.
Discussion on fashion will never be complete without mentioning jewellery. Bengali women and their love for gold jewellery dates back to time immemorial; early 40s were perhaps the closing moment in time for the extravagance in jewellery adornment. 
1950s – Uprisings, inherited memories and liberation stories
The 1950s was an era that saw many external conflicts. Bangladesh was still apart of East Pakistan, but brimming with its unique culture, fashion sense and heritage.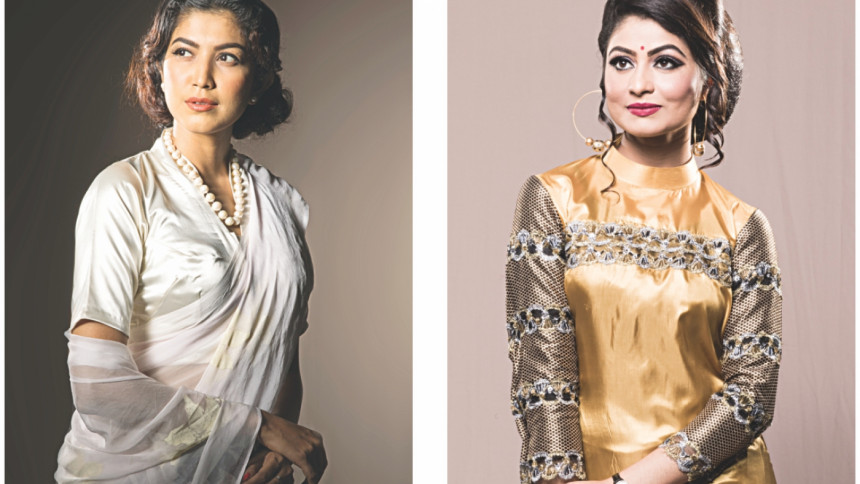 Model: Tithi, Sondha, Shrabosti, Masiyat             
Wardobe: Chondon
Makeup: Farzana Shakil's Makeover Salon 
---
The ladies from this region followed the styles of prominent actresses from Bollywood like Nargis, with her high-necked silk blouse and pure chiffon saris. This actress won many accolades for her role in 'Mother India', breaking box office records massively in the recently sovereign countries. Even though Nargis was an Indian actress, her works and styling were quite popular in both East and West Pakistan. Besides the actresses' particular style, that was trending, the upper crust of society were also inclined towards donning a combination of Victorian and Mughal styling like lehengas, embroidered gowns, long frilled skirts, etc. – a common scene at many elite gatherings.
1960s – Fresh looks, the rise of cinema and tight skirts
This particular era can be most remembered because of the difference in the hairstyles. The simple curls and waves were replaced with the bouffant look and long braids. Ladies used to tease their hair with fine toothed combs to create mountains of knots, later brushed, to give away a beehive effect. While the western world was sporting miniskirts for the first time, the Bengalis were donning sleeveless blouses with chiffon saris and body hugging shalwar-kurtis. The sari draping style was also changing from the traditional right to left anchal to the swirling Bollywood style copied from actress Mumtaz. Large accessories were replaced by thin belted wrist watches, tiny ear studs and necklaces with lockets.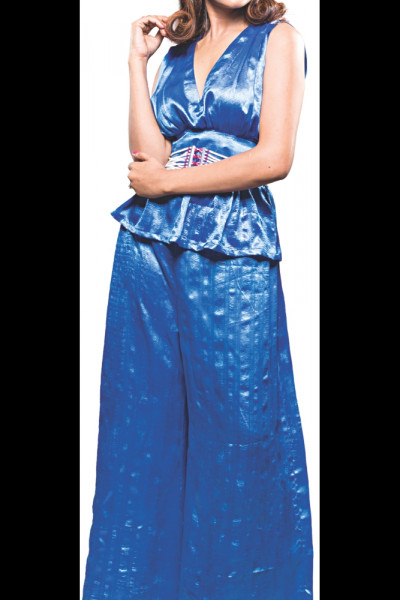 1970s - Independence and bell-bottoms
Despite the war of Independence and creation of a sovereign state like Bangladesh, the 70s were the most colourful decade for fashion in the freshly liberated country. Singers and actresses like Runa Laila and Bobita were major fashion icons for the society. Runa Laila - gifted with the voice of an angel was a treasure of Bangladesh. Young ladies from the entire South Asian zone were mesmerised by her talent and her style sense, diligently following her look, as she morphed into a major style icon.
Bobita, on the other hand, was a national heroine, even favoured by people living in the furthest peripheries of the nation.
Runa Laila's thin eyebrows and Bobita's up-do have become cult fashion, ever since. Global fashion inclination in the 70s was towards psychedelic prints, vibrant colours, nets, shiny materials with bold designs and Bangladesh was not left uninfluenced. Long unkempt hair, thin eye-brows, bell-bottom pants, loop earrings were fad and the Bangladeshi ladies were donning the trending style.
1980s – Liberty, experiments and fashion
Embracing the new found liberty in its truest sense, Bangladeshi women began to experiment with their looks during this era. While Hollywood and Bollywood, both were there, prominently, to tell people what to wear, ladies did some research on their own. Inclination towards polka dots in different colours, sizes and shapes reigned supreme.
Halter necked blouse became popular and puffed-up wavy hair with frontal bangs became a 'new thing' in hairstyling. Few women even wore kameez with velvet jackets and loose shalwars – more like the, then popular Hindi Cinema heroines.
Big loop earrings were still in, only this time they were donned in more vibrant colours, rather than the traditional silver and gold. The 80s is probably the decade best attributed to the rise of fashion in the country, which until then, had more serious issues to address.
1990s – Mughal influence and boutique shops
Not much happened in the fashion scenery during this era. The ladies leaped backed to the Mughal era and Anarkalis and really long kameez became rampant on the streets. Bengali ladies began tying their hair in a tight-up-do and dressed it up further with extensions.  This era saw the rise of boutique shops, making their way into the local markets, one after the other.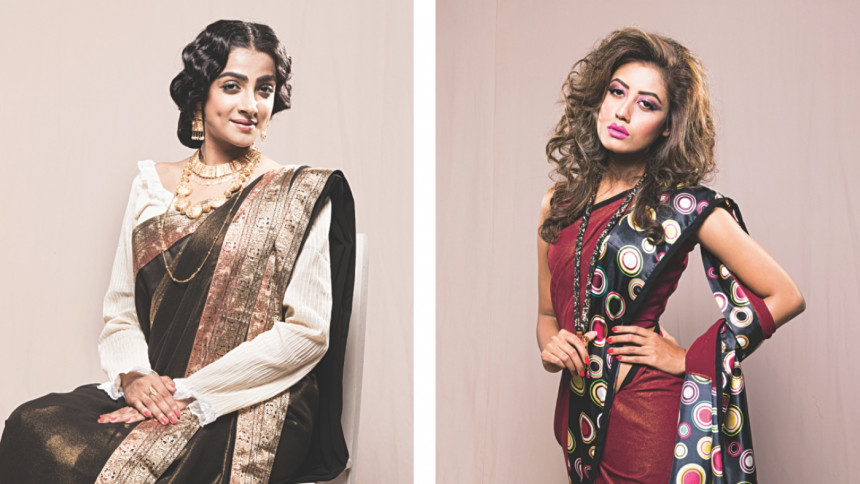 2000s – Millennials and chemical experiments
This was the beginning of a new millennium and the world was converging to become one global unit thanks to the Internet and the rise of social media. The 2000s saw a major rise in consumerism and the Bangladeshis were adopting more of a western look.
Jeans, slacks, tops, shirts were the major fashion items for the everyday woman, while saris became celebratory attires. Hairstyling became free-flowing taking no definitive form. However, hair colouring, permanent straightening or curling and highlights became rampant.
2010 onwards – Back to the basics and fusion wear
Pure westernisation had lost most of its charm and Bangladeshis became more interested in fusions, a perfect blend of both the East and West. Casual kurtis, pants, dhotis, etc. were basic dress up materials. Saris were trending again, only this time the blouses were altered in various ways to give a ravishing fusion look. Jacket blouses, net blouses, halter necks and many other designs became the highlight of a sari. 
No major changes came in the hairstyles' department but highlights became more environmentally friendly, while hair straightening-curling procedures became temporary and wellness oriented. Regarding accessories and jewellery, big dial wrist-watches, diamonds and small purses started trending.
Almost 70 years ago, the subcontinent was liberated from the colonist regime. It resurrected, only to find itself broken into many pieces and ultimately Bangladesh was born in 1971. Many styles have come and gone within this period but one thing has definitely remained constant throughout; it all was the obsession of the people of Bengal, to look their best through thick and thin.
Mehrin Mubdi Chowdhury works as a Feature Writer at The Daily Star. She can be contacted at chowdhurymehrin1@gmail.com
Model: Mili, Doyel, Oshin
Wardrobe: Chondon