Inside look at Gloria Jean's Coffees
In conversation with Murshed Elahy
Murshed Elahy, Head of Business, Navana Foods Ltd (Gloria Jean's Coffees, La Tarte) at Navana Group., speaks to The Daily Star about the story behind his journey in the restaurant industry throughout the years. He talks about his journey from working with some of the biggest franchises in the world to creating a coffee juggernaut in Bangladesh and how he has managed to overcome tough competition in recent years through focusing on the fundamental value of managing consistency.
1. Everyone knows you as a titan of the food industry of Bangladesh today. But, how did your journey start? What inspired you to be who you are today?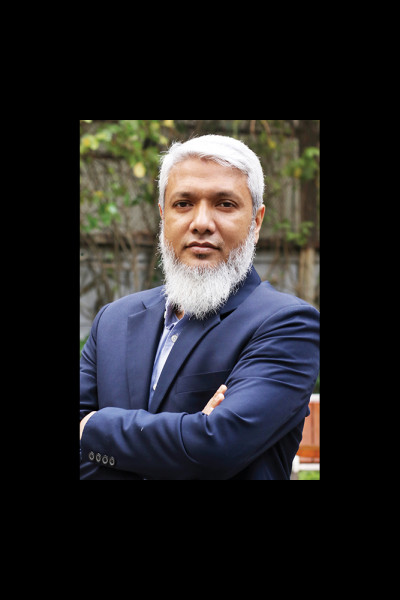 My story starts in 1996 when I took a Diploma in Hotel Management and I took another degree in Hotel Management in 1998 as well. I worked with a couple notable companies, including Concord, before moving to Abu Dhabi. I worked for a huge 5 star hotel there for a few months before coming back because of an eye disease. But I was fortunate enough to work with one of the biggest franchises in the world when I came back, which was Pizza Hut. I, along with various people & leadership from Transcom Food Ltd and opened branches in Dhaka and Chittagong. I worked with them for around 3 years. I moved to Coffee World and worked there for 6 months. While working there, I noticed the gaping hole that was in the coffee culture at that time. People didn't know the significant difference between Nescafe and grounded bean coffee. It took quite some time to teach people the difference between Nescafe and an Espresso, but people started to get warm to the idea of drinking grounded coffee from beans. Then I got a chance to work with Nandos, one of the biggest franchise from South Africa. I worked there for Three and a half years and managed to grow their business as well. I was then entrusted by the Navana Group to work in Gloria Jeans and the best thing about working in Gloria Jeans is that they gave me full creative freedom to grow Gloria Jeans to new heights. Because of continuing to work for bigger brands and strive to do something better all the time, I am at this point right now.
2. From making the first peri-peri grill chicken to building the biggest coffee chain brand in Bangladesh, you have played a powerful role during the inception of multiple global food brands in Bangladesh. What's your secret in consistently delivering such astonishing results?
The main thing that helped me and the brands I worked for is the relationship between us and our customers. We are always trying make them happy, so that they feel that the time and the money they spend is worthwhile. Another thing is that, in Bangladesh, we don't understand service. There's a huge drop in quality when it comes to service and we are just trying to fill those gap as much as possible with our impeccable service. We are always training our employees to work as efficiently and effectively as possible to deliver the best service. Digital Media has also played a big role in the growth of these ventures because the customers they drive in, as a result of the implementation of a good marketing strategy. We were the first ones to introduce a menu that came in an IPad. We had Mac PC's, so people can come in and browse the things they want.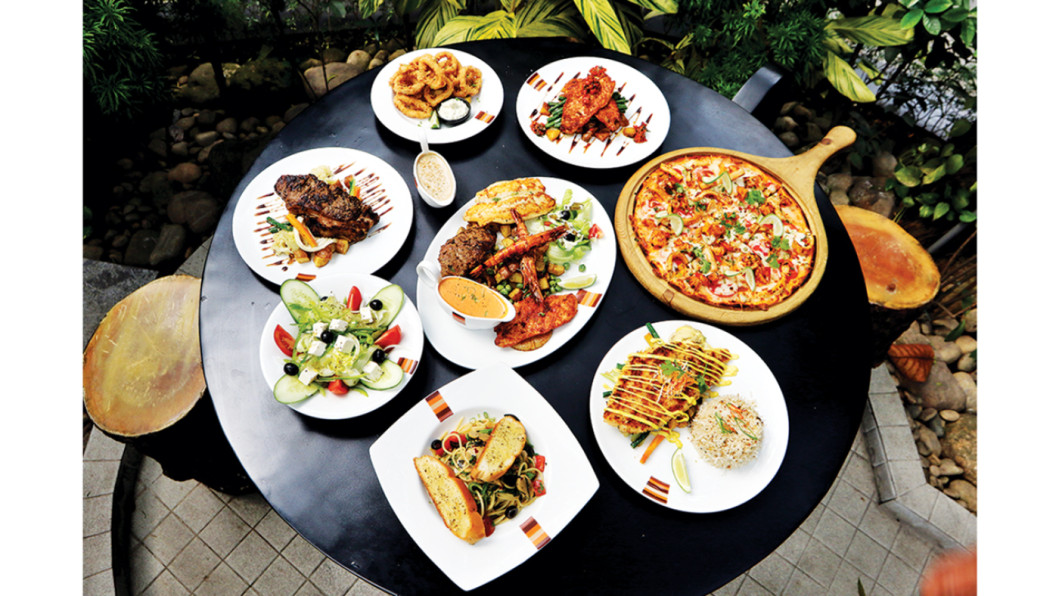 3.  Gloria Jeans Coffee stands above & beyond in the café landscape of Bangladesh today, but the path to the peak have surely not been smooth surely. How did GJC overcome these challenges and stay relevant in the mind of the consumers for so long?
Basically it all comes down to the team, the process we follow, the standards we maintain. You don't need to follow everything in life, we need to follow a couple of these measures and be excellent at them. We are constantly training our teams and we try to keep our and their moral high always. So that we can give the best quality of services we can offer. Product, quality, consistency, standards and service, we always monitor these key factors and try to determine where the problem lies, if any problem arises. If we find any issues within our products or employees, we try to overcome them very swiftly. So, Consistency and Team plays the biggest role in sustaining GJC. We train the teams and then the team plays the rest of the role.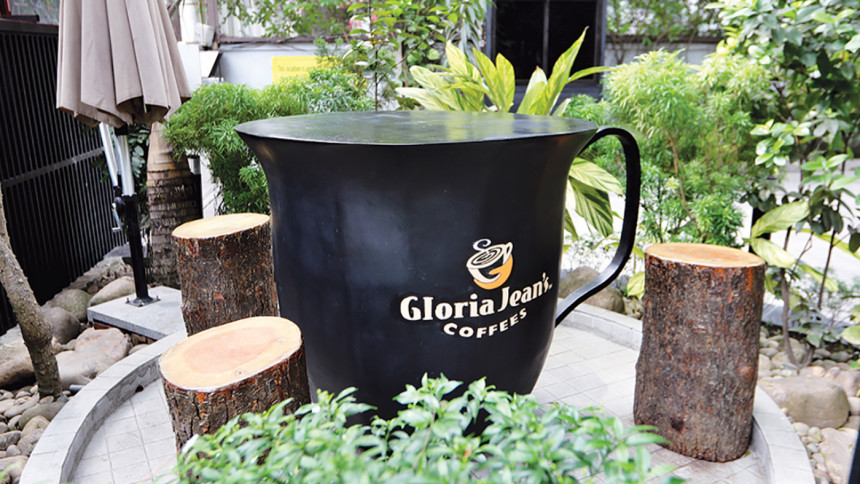 4.  What steps you have taken for your restaurants to adapt to the new normal?
We are currently running at a 50% capacity to maintain Social Distancing protocols. We also launched some dividers in between tables, so that germs could not easily travel from one another. We always disinfect the tables and chairs immediately after a customer leaves, with one of the world's best disinfectant that we imported from the US. We also have Three Step washing program for our dishes and Utensils. They are placed in a 90 degree hot water bath to soak off, then they are rinsed by hand with hot water again and at the end, it is put in the dishwasher to fully disinfect the dishes.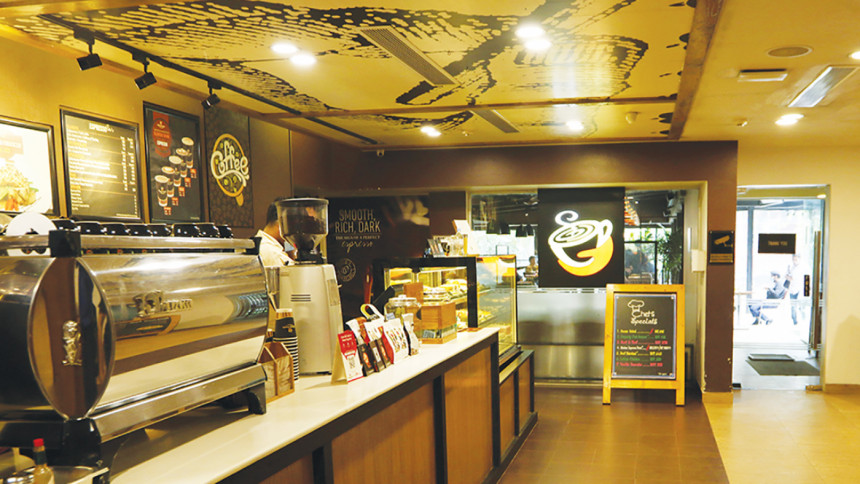 5.  Even though Gloria Jeans Coffee have weathered the pandemic storm well, the same cannot be said for the rest of the restaurant industry. What steps should be taken, in your opinion, to aid the industry in recouping their losses caused by this pandemic?
The pandemic was something that none of us expected. Yes, a lot of people have suffered and are still suffering because of the ensuing pandemic. We need to maintain our ethics and try not to expand our businesses now. My best advice for them will be to just survive. You don't need to think about growth or expansion now. Treat this period as a hibernation period, don't try to spend extra money for growth now. Just make enough to sustain your business itself and wait out the pandemic. Later, when the world returns back to its normal phase, let the economy turn around, you can start working on expanding your business. So, Just Survive for now!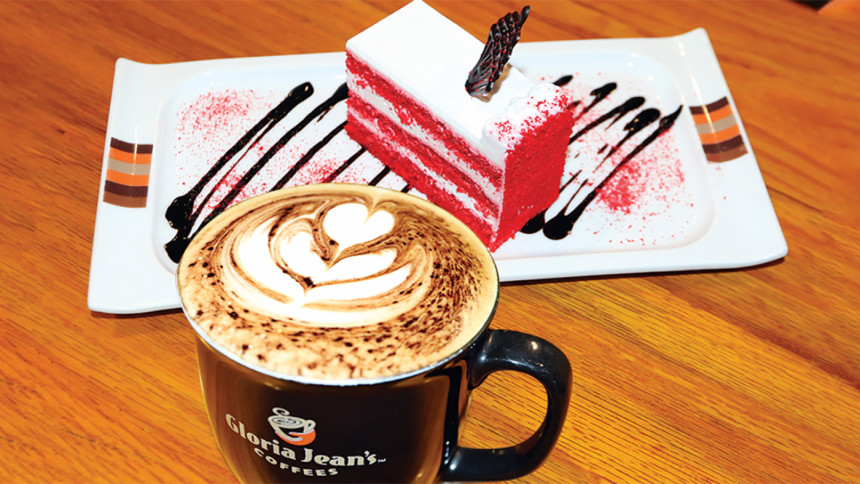 6.  Are there any upcoming exciting news for the GJC anytime soon?  
We are currently living in Gulshan and Dhanmondi. We are thinking of expanding in other areas in Dhaka, as well as outside Dhaka, in other districts as well, mainly in Chittagong. We are also changing our logo internationally as well. We are trying to keep the brand fresh and alive by introducing something new. We are going back to the first logo of Gloria Jeans that was introduced in Chicago a long way back. It is going to have a vibrant black and white color. Within next two months, you will see our new logos in all our outlets.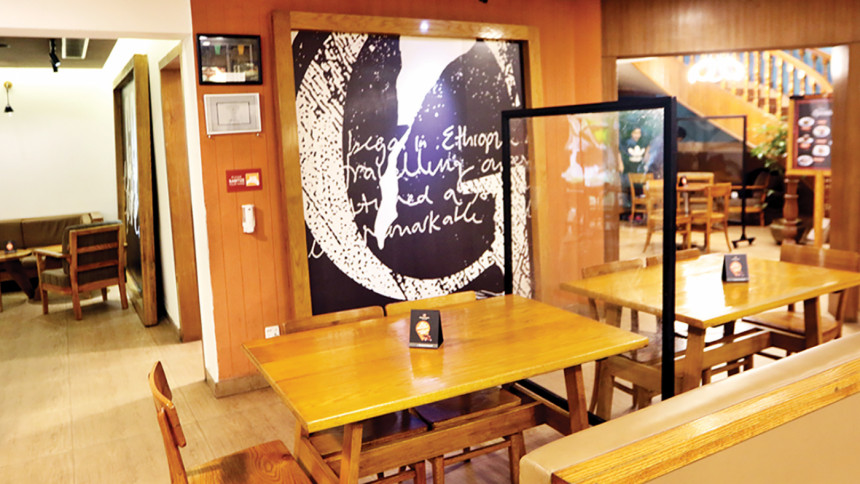 The interview was taken by Foysal Mahmud Niloy.