Dream-Catcher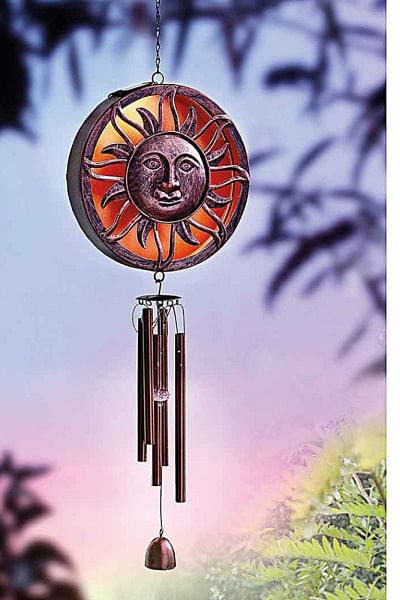 The two- storeyed house stood lonesome with paddy fields behind it. A big pond lay on the opposite side of the narrow alley. Taltoli is still a quiet neighborhood, yet to be devoured by the urban landscape because of its situation.
Haji Din Mohammad Ali spat out betel leaf juice and walked hurriedly out of the house. He could hear the loud sound of music coming from the first floor where his wife, Nazma Begum, was watching a Hindi movie of Amitabh Bachhan. He could also hear the equally loud voice of  Putul, his thirteen year old daughter, who was devouring the Hindi cinema with her mother and singing along whenever the opportunity came. Haji Din Mohammad Ali uttered some inaudible ayats in an attempt to seek help from Allah to mend these bidaat activities. He needed to reach his rice mill quickly. He heard that the creditors were again creating problems. He needed to fix Kadam Hossain who had been paying back the money every month to clear the credits. He hailed a rickshaw and got on it with a worried look on his face.
Upstairs, Nazma Begum was quite irritated when the maid entered the room and reminded her that lunch was yet to be cooked. Nazma Begum called out loudly, "Putul, Putul."
Putul made a face at her mother's call and went to stand on the verandah and pretended not to hear Nazma Begum. From the ceiling a colorful wind-chime hung which tinkled in the breeze. Putul preferred to call this a dream-catcher which was given to her by her father from his last trip to the Bandarban. Nazma Begum did not like it, saying the sound gave her headache. Putul did not move from the verandah and continued to play with her dream catcher as her mother called again and again.  Nazma Begum appeared at the door. "Putul, how many times have I told you not to stand here and play with that stupid thing! People will stare at you! Come inside!"
Putul again made a face and went inside to sit in front of the dresser. She started rummaging through the drawer and fumed.  She screamed, "Lina, Lina!" The 7 year old younger sister gingerly came inside the room and stared at her.
"Yes, Apu?"
"Have you taken my compact again?" Fumed Putul.
"Apu, it makes my dolls look pretty like you!"
Putul got up and slapped Lina across her face. Lina burst into tears and rushed out of the room to complain to the mother.
Putul felt better and decided to pester her father to buy a new one. The very thought of shopping excited her and she started listing all the others things she will need.
Nazma Begum ordered the maid to cook chicken and daal.
"Amma, there is no chicken in the freezer. You did not remind shaheb to do the bazaar in the morning. There is nothing except potatoes and lentils."
Nazma Begum quickly tried to think of a way. Her husband would be mad if he sees only daal and mashed potato on the table! She went to the backyard garden which had been newly weeded. On one side, she has started growing the seasonal vegetables and on the other side were rows of flower beds ending with a small water body. She quickly went to the vegetable garden, squatted beside the radishes and pulled some out.  She looked around for other options, but saw none. The cauliflowers and cabbages were too young.
 It was already Duhr time. The nearby muazzin's call seemed too loud to Nazma Begum who quickly pulled the orna over her head and went to the kitchen with her radishes.
When Hazi Din Mohammad Ali entered the house, he wrinkled his nose at the smell of something unsavory. He yelled, "Putul's ma, why do I smell radish in the house? Don't I have enough money to have chicken or fish?"
Nazma Begum came out of the kitchen saying, "Don't you see it on the TV how a vegetarian diet is good for your health?"
The master of the house said something under his breath and went to take a shower.
The next day, Putul went to the market with her mother and Lina after school. They shopped to their heart's content, ate biriyani and came back home by Asr prayer. This time Nazma Begum remembered to bring some chicken biriyani. This would take care of her husband's lunch. Then she looked at the clock in the dining room. It was 4.30 pm, and he had not come for his lunch yet.
Putul's day was not very good. She had again failed the half-yearly examination. Her father would be surely mad. But what could she do? Studying was so boring.
But then her mother said she would be married off when she gets older. She did not need to study so much, did she? She had just finished storing the newly bought make-up kit  in a safe place away from Lina's hand and came to stand at the veranda when she saw Kadam Hossain, the manager of their mill, approaching in quick steps. Kadam Hossain ran up the stairs and called out to Nazma Begum, "Bhabi, Bhabi!" Nazma Begum became irritated at being disturbed during her movie time. Nevertheless, the urgency of the call drew her to the main entrance.
"What's wrong, Kadam?" an irritated Nazma Begum asked standing near the main door of the house.
"Blood, blood, Bhabi. I tried to stop them, Bhabi!" Cried Kadam Hossain.
 Nazma Begum and Putul did not know that he was talking about and stared at him dumbfounded.
"Bhabi, they just came in and hacked him to death. I must inform the police. We have taken him to Dhaka Medical. I have to go." Kadam Hossain again stormed out of the house.
With a shrill cry, Nazma Begum fell on the ground. Soon Nazma, Putul and Lina with their maid rushed to the Medical College Hospital and then to the morgue.
It was late night before they could bring him back to the house. The whole house was swarming with relatives. Putul did not hear the words of consolation, the kalima or the recitation of the Holy Quran. She stood in the verandah and just stared out.  Suddenly, the tinkling sound drew her back to reality. She touched the dream catcher. She suddenly realized that her father was not coming back and nobody would scold her for failing the exams. Her mind went blank.
In the next few months, things changed rapidly. Apparently, Haji Din Mohammad Ali had taken a lot of credit from the market and failed to pay them. Kadam Hossain brought eager customers to sell the rice mill. The ground floor of the house was rented out to pay their bills. Nazma Begum tried very hard to understand these monetary dealings, but Kadam Hossain would intervene and say that she did not need to be concerned about these. He would find excuses to come into the house without prior notice and talk for hours of nothing with Nazma Begum. Putul did not understand any of these.
There was a singing competition at the school and Putul was participating. Nazma Begum and Lina were getting ready to go to the school. Putul stood at the verandah touching the dream catcher as if getting the blessing from her Abbu. A strong breeze blew and made the dream catcher tinkle. Putul smiled and went inside to see if her mother and sister were ready. She did not want to be late.
Nadia Rahman is an Assistant Professor, Department of English and Humanities, ULAB.