Qazi Anwar Husain, writer and founder of Sheba Prokashoni, no more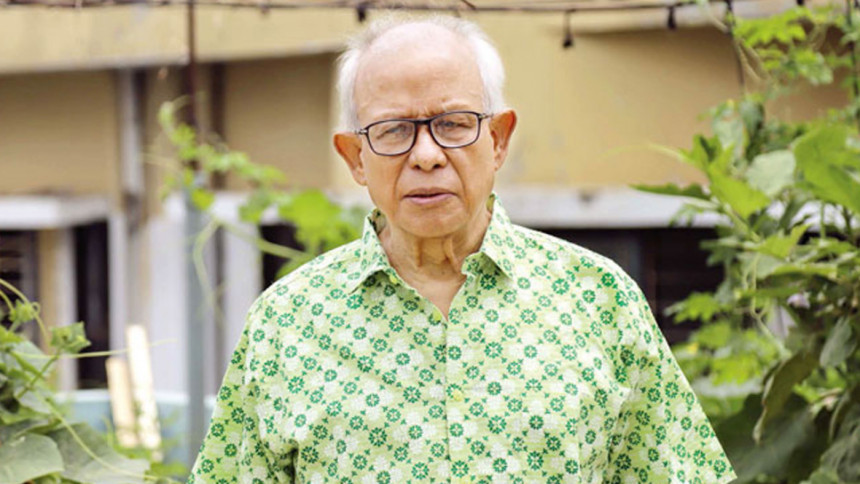 Eminent writer and author of the popular spy-thriller series "Masud Rana", Qazi Anwar Husain passed away today, confirmed his sister, renowned cultural personality Sanjida Khatun, to The Daily Star.  
He was diagnosed with prostate cancer on October 31, 2021, and has been hospitalised five times since then. He later suffered a brain stroke and a heart attack and was put on life support on January 10, 2022, at a private hospital.
"He had been on life support at BIRDEM Hospital and was shifted to the ICU yesterday. He breathed his last there at 4:40 this afternoon," she added.
Born on July 19, 1936, in Dhaka, Husain authored a huge number of spy thrillers and adventure novels. His writing was strongly influenced by foreign detective stories, particularly the cultural phenomena that was James Bond.
Getting his post-graduation in Bengali literature and language from the University of Dhaka, he established Sheba Prokashoni alone in 1960 and became a prominent publishing figure in Bangla literature. Even though Husain never pursued any professional training in music, he regularly performed at the radio and was very appreciated by his listeners.
The prolific writer wanted to establish his own printing press and so he borrowed 10,000 taka from his father and created the Segunbagicha Press. At that time, he only had 2 employees but gradually his business started to blossom and the press transformed into the renowned publishing house Sheba Prokashoni.
In 1964, Qazi Anwar Husain published his first book "Kuasha-1" from the Segunbagicha publication. The series revolves around a scientist called 'Kuasha' who works for the development of science to wants to eradicate evil from society by helping the distressed.
Sheba Prokashoni played an important part in publishing paperback books in Bangladesh and in translating world-renowned novels into Bengali for avid readers.
After renaming the publishing house as Sheba Prokashoni, Qazi Anwar Husain published the first edition of 'Masud Rana' book series titled 'Dhongsho-Pahar' in 1966.
His father Qazi Motahar Husain, was a scientist, writer, and national professor.
Qazi Anwar Husain was married to famous singer Farida Yasmin until her demise in 2015. The couple had three children: sons Qazi Maimur Husain and Qazi Shahnur Husain, and daughter Shahrin Sonia.
For his excellence in Bengali literature, Qazi Anwar Husain received the Independence Day Award in 1979, Bachsas Award for Best Screenplay and Dialogue for the film 'Masud Rana' in 1974, and Bangla Academy Literary Award (1966), among others.
Anwar Hossain's body will be brought to his Segunbagicha residence tomorrow, in the morning. After Zohr prayers, according to his last wish, he will be buried in Banani Graveyard in his mother's grave.