Monsoon predicaments
Rainy mornings are the best to sleep in, and days ideal for 'khichuri-begun/dim bhaja' meals, so probably weekends or holidays. But in Bangladesh, rains are more frequent than I would like holidays to be, and heavy rains can be a terror for Dhaka commuters, as well as everyone who have jobs to get to, or classes. Which brings to mind the various things we can do when nature decides to literally rain on our parade.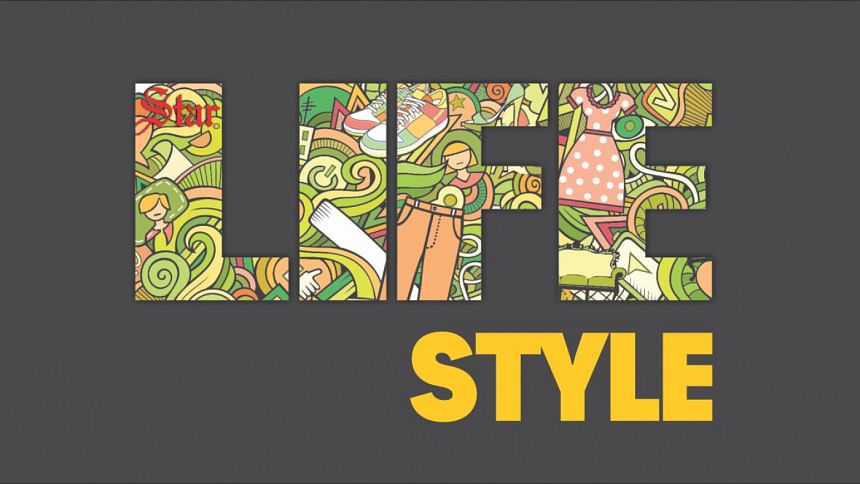 THE HEALTH ASPECT
Intermittent rain, the preceding humidity, and the scorching sun combination common to monsoon days is a recipe that often makes for the spread of the common cold, flu, and also fever. Annoying and painful normally, these can become serious if not taken care of. 
The basics are always right — wash your hands thoroughly before eating anything, especially after a visit outdoors or even handling the cell phone. Bacteria and insects breed and infect incredibly quickly in the rainy season and thus,  all street food should remain off your diet for now.
Drink plenty of fluids, especially the warm immunity-boosting kinds if you happen to get a dousing unintentionally, and change into dry clothes as soon as you can.
Carry a pocket umbrella if rain is in the forecast. Those with sinusitis or humidity induced migraines need to be extra cautious to limit exposure.
Rain inevitably means water puddles on most of our roads and in places around the house, and even in the plant pots in our homes. Extra vigilance should be practiced to ensure that such water puddles are drained or dried, to bar insects, especially disease carrying mosquitoes, from making a safe home there.
Keep insect repellents handy, and ensure that children playing outside or in the open should not be without it.
THE HOME ASPECT
Our homes and their décor often end up reflecting the homemakers' moods.
Rain, especially which lasts hours or days, can create a sense of gloom, especially as the brightness of the sun is missed, behind the cover of clouds.
This calls for some infusion of colour into our homes and décor, to bring cheer back. Changing the cushion covers to bright or fluorescent hues, putting colourful flower arrangements are simple ways to put some cheer into the rooms.
Also, create a mud corner near the main entrance, with rubber mats and a stand for the inevitable muddy sandals and wet umbrellas and parkas.
OTHER PRACTICALITIES
Unless you belong to the lucky group who can use a personal vehicle to get around the city at all times, commutes can become a serious hassle during rainy days; and this is true for most rural areas as well.
On the personal front, wearing clothes that do not threaten to become see-through when wet, and are prone to quick drying is a sensible edict to remember for monsoon outfits.
Light colours, as soothing as they are, are also vulnerable to mud stains, so deeper darker colours are preferable.
To keep your accessories safe, and not regret ruining them later, be careful to pick waterproof or resistant items in terms of jewellery, watches, and bags. Leather bags, for example, are particularly susceptible to rain damage from continued exposure.
A quick tip — carrying a couple of ziplock bags in your purse could help keep the essentials like mobile phones and money dry in case a sudden downpour catches you otherwise unprepared!