First Class People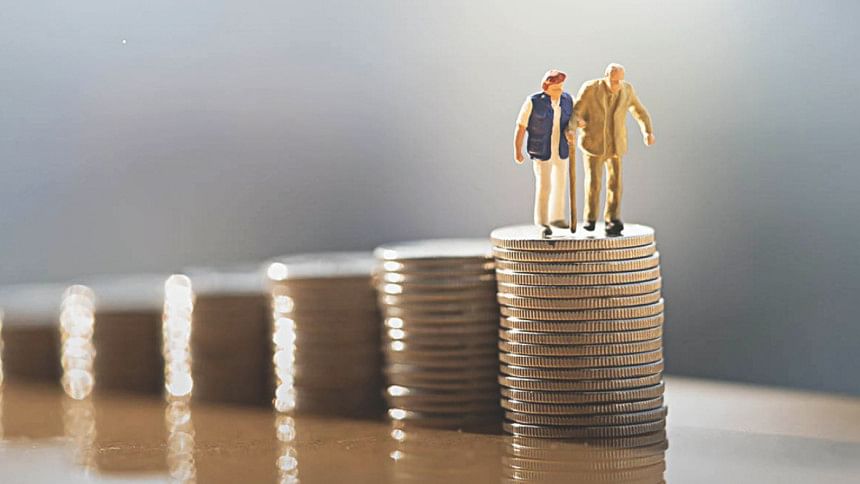 If, in the course of your daily rounds, you see people with serene, smiling faces enjoying a cup of coffee and a doughnut in one of our many coffee shops, in the middle of a weekday morning, or sitting in deep chairs at a club, reading the papers, or eating ice cream near a swimming pool, you will know that they are RETIRED, or SEMI-RETIRED.
They are the lucky folk who have fulfilled their obligations to society, family, and career, and have been successfully promoted to the first class of life.
The house loan has been paid off, and there are no more children's school or college fees to be dealt with. The kids have graduated and become working class, as doctors, teachers or musicians, or even business class, as millionaire businessmen/tycoons. They will now follow in their parents' footsteps and come to know the 'joys' of working eighteen-hour days, and, if they have gotten married, the exhaustion of staying up at night with sick babies, and paying all their own large bills.
In the meantime, you retirees can finally do all the things you wanted on your bucket list. You can continue working as retired person emeritus, and keep your own hours at the office, or you can be absolutely free; the freedom to go wherever you want, whenever you want, to any place of your choosing. You can spend long hours swimming, sunning, visiting tourist spots, or even going to an ashram to meditate.
Or, you can just stay home, and simply read all the books that you could never manage to find time for while you were working, or listen to all the music you ever wanted to spend hours with, but never could. You can even learn to play a musical instrument or begin playing bridge.
If you are fortunate enough to have grandchildren, you will have the joy of hearing the laughter of children again in a home that had gone silent, and every room will, once again, be littered with kiddie paraphernalia and toys underfoot.
Of course, there will be trips to the doctor, as ills, pills and doctors are part and parcel of first class life. Your first class doctor will almost certainly advise you to give up roshmalai and shondesh. He may even ask you to limit the portions of your beloved biryani, and to go for walks, instead of watching endless games of cricket on TV.
Whatever the scenario, you will not be alone. In the Cheers TV series, the lyrics spoke of the comfort of being in a place where everybody knows your name. Dhaka is that place for all of us. Everywhere you go, you will see familiar faces, at the doctor's, at social gatherings, and in the coffee shop. Your contemporaries, and even those friends younger than you will enjoy sharing the wisdom of all those years of experience in the working world.
Even when you go for your daily walk in the evening, the park will be full of people you know, doing the same several miles as you, and you can exchange greetings and gossip as you do your rounds. As a pleasant and sensible bonus, there is a booth in the park where a young man will take your blood pressure and give you a sugar check after you have finished your exercises
What more could a first-class person want?