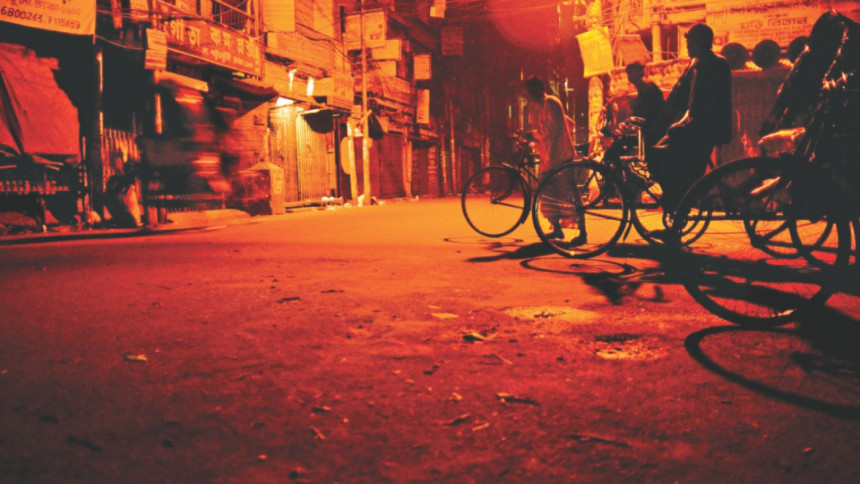 This morning, I looked out of my window and saw a face I had not seen for some time. It was the neighbourhood cobbler, seated cross-legged at his usual place on the pavement across the street, working away at some shoes. I was glad he was well and healthy, so I sent down a cup of tea and some biscuits for him. He has, over the years, re-heeled my shoes, oiled my old handbags, and even polished all my black shoes. And all for just a few takas.
Even a few years ago, craftsmen roaming the streets were a common sight. They offered a variety of essential services, which they brought to our very gates, and which, sadly, we took very much for granted.
People may recall the mattress maker, called a "dhoonkor," who could retick, refurbish, and make up new mattresses. He would advertise his presence on our streets by twanging the stringed harp-like implement that he used to comb the cotton. If you gave him a few sacks of good "Shimool" cotton and some yards of ticking, he could make up a new mattress for you in a matter of hours.
The knife sharpener would go past shouting, "Churi Dhaar." This man's sharpening tools were connected to a sort of cycle which, as he pedalled, sharpened the blades. The maids would happily gather up their knives and "botees" and run down to have a bit of a flirt with a new face.
Then there was the "sheel pata" man, who was much sought-after when he came on his rounds. He was essential for the maintenance of the mortars and pestles used in every house. There was also the gas stove repairer, very popular with the housewives. He charged only a modest sum, and could fix almost any problem.
The energising cry of "murgee" would bring all the maids running out to greet the chicken seller, with his big round basket of roosters and hens, small and big. Thirty years ago, when people still lived in one-unit houses, the housewives themselves could go out to the gate to choose their own plump chickens, or have the maids bring some chickens in, so they could choose while sitting on their own verandas. They cost only one and a half taka each.
Our "shobjee walas" brought farm-fresh fruit and vegetables to the door, while the milkmen would deliver fresh milk to customers every morning, sometimes bringing the cow along, and doing the milking in front of you.
The best-loved figure was probably the sari-seller, with his "gattree" of cottons, Tangails, and Dhaka saris. At one time, we could buy a cotton sari for two and a half takas. These days, the sari seller is a much rarer sight, and so too, is the "lungi" man, and the "kantha" vendor, who sold brightly coloured light quilts for the winter seasons, embroidered with our favourite parrot, boat, and river motifs.
The "dhopa" has disappeared from our lives. As a girl, I used to enjoy sitting on a stool while our local dhopa unpacked our fresh-washed clothes, crisply starched, and perfectly pressed, while I checked them off against a list. Alas, now we have washing machines and dryers.
Down the road from me now is a little old lady with a simply constructed stove, on which she boils water, and doles out hot sweet tea in tiny cups to customers, along with a choice of biscuits, bananas, and bags of crispy "muri."
There are similar tea shops on almost every street corner, as well as vendors selling cucumbers and "aamra," carved to resemble flowers, fresh sugar cane juice stands, with machines at the ready, and the "chanachur" sellers with their home-punctured tins of spice, lemons, and their simple newspaper cones.
Perched on the stool at every street corner is the "paan" seller, with his little glass case of "paan," spices, cigarettes, and other useful last minute items.  He even has a rope with a fiery end which passers-by use to light their cigarettes.
These familiar and heart-warming sights are so much a part of our lives that we almost don't notice them. But the spirit of the old cosy Dhaka of our childhood resides, in large part, in this street culture of peddlers and their wares. To me, they are a reminder of a time when Dhaka was small, clean, quiet and safe.
Photo: LS Archive/Sazzad Ibne Sayed