Why autocorrect, why?
The proverb goes that you cannot take back the words you have spoken, but that needs to be updated to include texts and emails as well. That cold chill of horror as you see the last line of your well versed email to your boss being sent as "I am not unsured of hearing from you"- no frantic scuffle of pressing the 'Undo' arrow can take this back!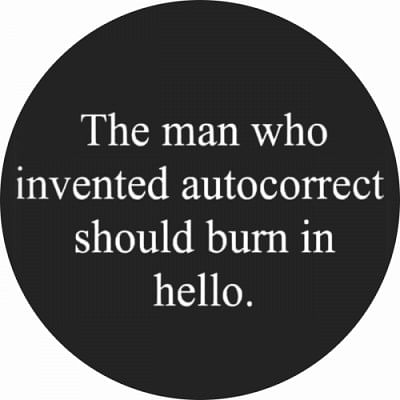 Sitting on your PC or your laptop, you are blessed with the omnipresent red line under every wrong word. The biggest mistake that you can make and overlook is to type, for example, 'Froget' or 'Evniormnet,' and still be understood. But the touch screen and manoeuvring the on-screen keyboard on your phone is a different game altogether! Something as simple as writing "Hi, how are you?" can become anything from "Hiii, hw r youe/!" to "What is the purpose of being?" And here we were, thinking that our phones are 'smart'.
Spellings and grammar rules that have been drummed into your system, dissolve at the face of a screen and a keyboard made for infant-like hands. And if you want to fly without autocorrect, make sure the receiver has pain reliving medication at hand! Forget formatting and other gimmicks that many seem to have a nearly magical capability with, some of us struggle just to type our names right. You can be sure that you shut off word suggestions and spell check and the whole works, but you can still be faced with regular lexicographic accidents of various sizes. So go easy on the poor soul who sent you a text message that reads "it happeneded loung times ago," at least it's readable!
Photo: Collected