for the love of food
Moon Peak Espresso – coffee, tea and more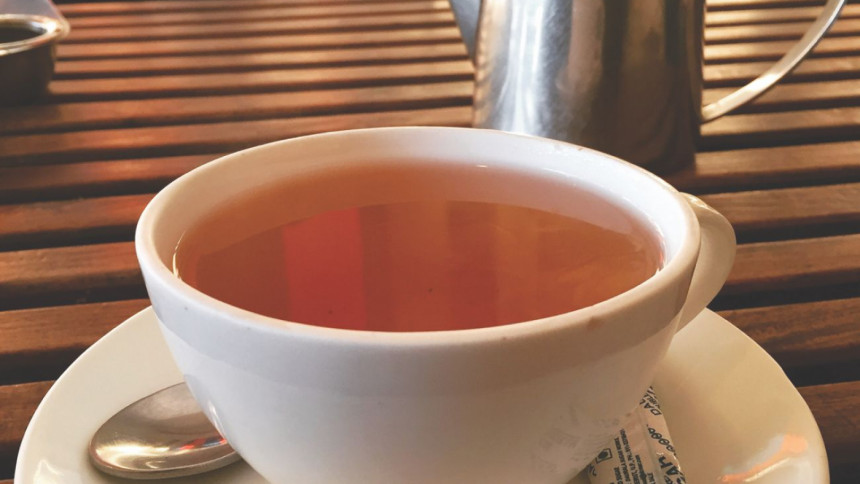 The intrepid travellers went to McLeodganj. Upper Dharmashala, in Himachal Pradesh, a beautiful, sleepy, quaint town that hits headlines thanks to His Holiness Dalai Lama who lives there. 
It was on our radar for long and this winter, we finally took the trip. After a pleasant couple of days with dear friends in Delhi, we flew to what is surely one of the prettiest airports in India: Kangra Airport. Against a backdrop of snow clad mountains, the airport is postcard pretty. The friendly Air India representative pointed up to the mountains and showed us a little hamlet that is McLeodganj. 
A taxi whisked us up and in around 45 minutes, we were feeling the chill. After a few fracas with hotel bookings, we were on our feet exploring the town. It is a surprisingly small place. My mental image was a little different as I pictured a vast square and many meandering streets. Well, there is a square and there are streets but everything is small in size.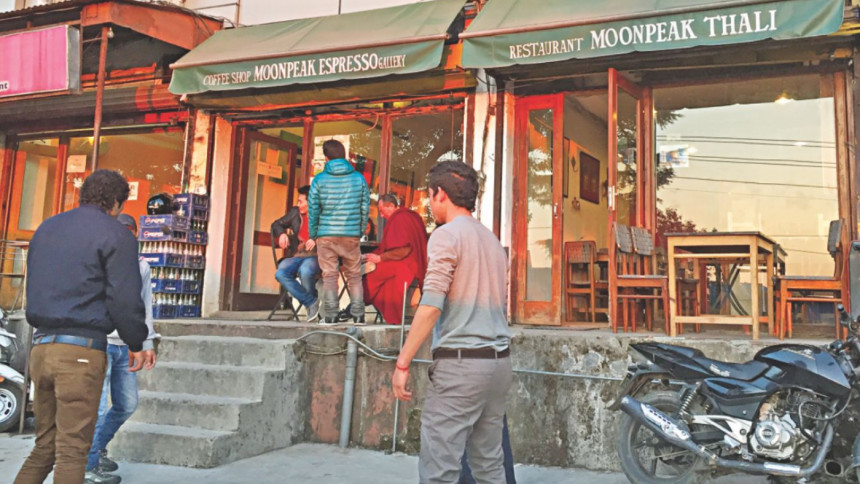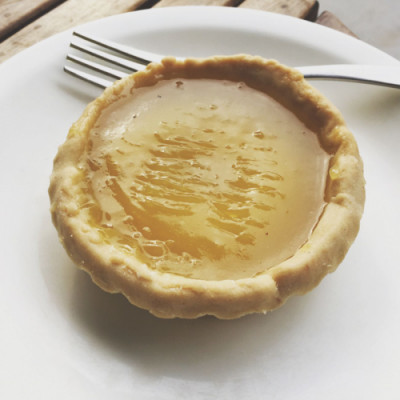 I had come across people raving about Moon Peak Espresso and off we went to find it. It wasn't too difficult to find as it is on the way to the Dalai Lama's temple. A small eatery that sits next to a place selling set meals and a café selling Tibetan delicacies. The interior had a nice quirky feel and was full of travellers busy with their tablets and laptops and phones. 
Almost every other place in McLeodganj offers free Wi-Fi and the connection is usually fairly good. I am a coffee person and she prefers tea. The aroma of coffee in the shop was very tempting, but the menu listed a local Kangra valley tea and I wanted to try that.
We ordered some cheese omelettes too. I walked up to the tiny open kitchen to see how they make stuff. The friendly guy on the other side broke six eggs in a large bowl and emptied an entire tub of cheese spread in it, beat the whole thing up, added spinach and mushrooms and set it on a low flame. 
I realised like most cold places, calories are needed to counter the chill and the many walks up and down the slopes. The tea came in lovely stainless steel pots with individual strainers. I am no authority on tea but the warm colour and the lovely subtle aroma really brightened up the cloudy afternoon. The cheese omelette was, well, fluffy and cheesy.
We went back for coffee the next day. Such a celebration of Indian coffee. We get used to drinking Indian coffee in the filter form but once it gets the barista treatment, the cream and the depth becomes that much more pronounced.
I had a lemon tart with it. They serve it cold but I requested to warm it up a little bit. The centre jiggled and quivered. Bits of lemon rind, natural tartness of lemon, a crumbly base and the depth of coffee. Nothing short of magic.
Photo: Kaniska Chakraborty