Down the memory lane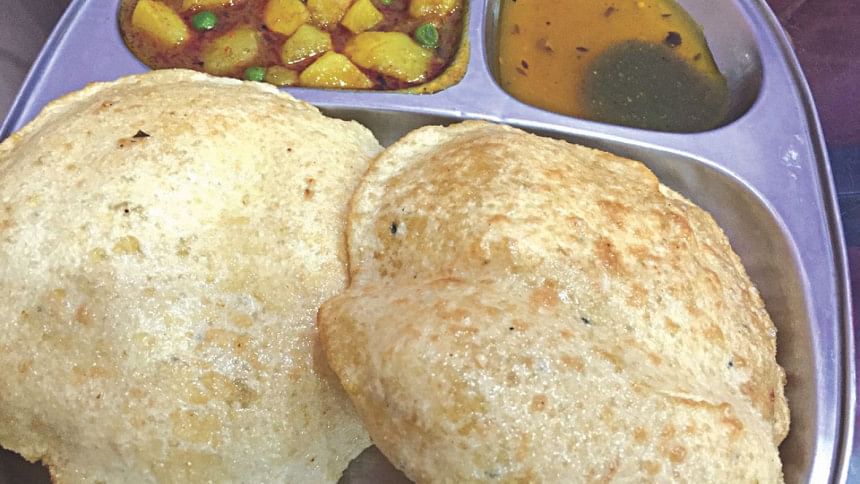 My grandfather was a lawyer. Not the glamorous world of criminal law for him.
He was an income tax lawyer in an era when people were much more law abiding.
He had an interesting bunch of people as clients. No corporate honcho crowded his chamber. He had businessmen as his clients. Largely fabric merchants.And a sweet shop owner called Indra Gupta. The name of the shop is Gupta Brothers, on Rashbehari Avenue. Our family referred to him as Indra Babu.
I grew up under the loving eyes of my grandfather and grandmother and among the unabashed affection of my uncles and aunts. I got to see a lot of Indra Babu. Indra Babu used to cater for all our family occasions and not just sweets. He ran a full-fledged catering service.
He opened a chaat shop next to his shop. Junior Brothers was born. I went with my grandmother for the opening and for the first time, tasted the forbidden fruit called fuchka.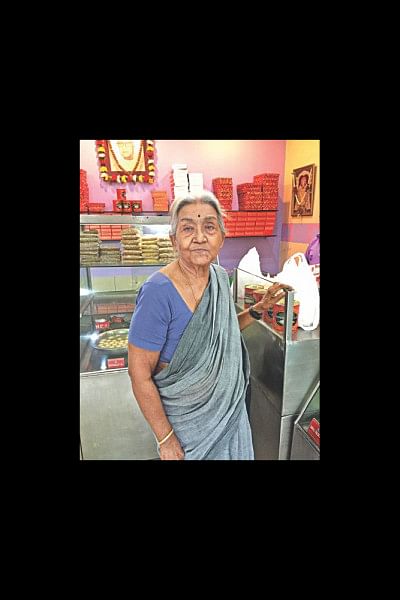 So far fuchka was out of bounds as that adult food and known to cause upset stomach. Now, as I live away from home and visit once a month, it is a bit of a tradition to take my mother out for a meal of either dosa or to Junior Brothers.
She loves her hingkochuri, fried flatbread flavoured with asafoetida. Comes with a spicy potato curry.
I have my dahivada or dahifuchka. Sometimes I order a mixed chaat. Basically, yoghurtgoodness with a lot of texture from the various lentil dumplings, boiled potatoes and chickpeas and fried small flatbreads. Topped with sweet tamarind chutney and a spicy mint chutney. A heady mix of spices – roasted cumin, rock salt, chilli powder to name a few – scattered on top. Pure magic!
And we always discuss the days gone by. How my grandfather used to come to our place armed with goodies from Junior Brothers. How my grandmother used to swear by the sweets of Gupta Brothers.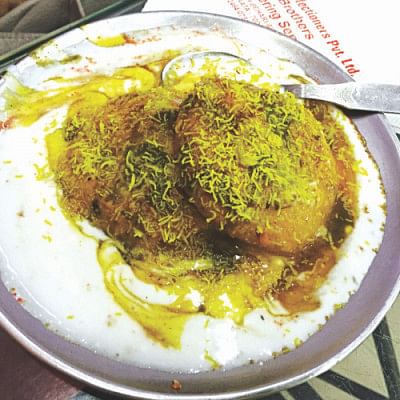 About five years ago, I was passing by the area and saw old man Indra Gupta coming out of his shop.I went up and introduced myself. He looked at me with mist eyes and said, "Your grandfather was a good man."I felt very proud.
My mother has not had the opportunity to go inside the sweet shop in about fifteen years. This time I took her inside and could almost see the flood of memories overcoming her. I asked after Indra Babu. Gentleman is doing well at the young age of 87. I wish him a very long life. I also want to continue taking my mother there every time I come home. Call me a traditionalist, but some traditions must be continued.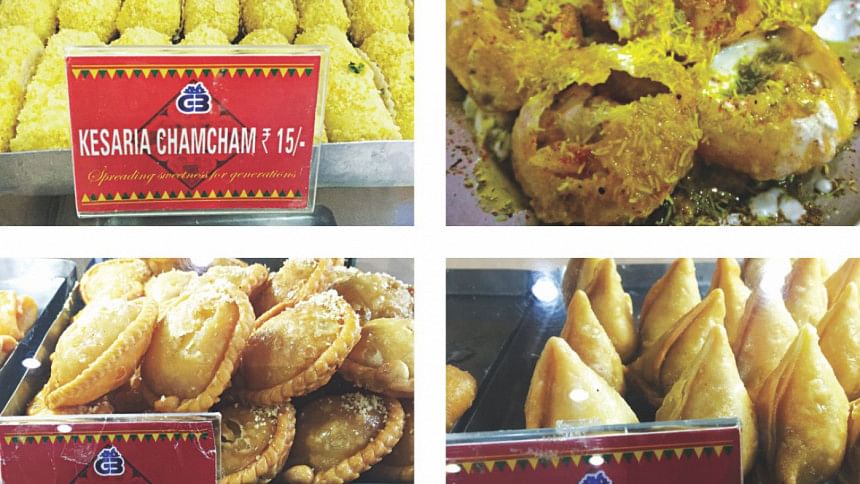 Photo courtesy: Kaniska Chakraborty