EVANESCENCE — AN ART EXHIBITION BY FARHANA YASMIN
Date: 14—27 October, 2018
Time: 9.30AM to 8PM
Venue: EMK Center, Midas Center Building (9th Floor) House #5, Road #16, Dhanmondi
EMK Center presents a solo art exhibition by Farhana Yasmin titled 'Evanescence'. Yasmin is an artist drawn to the energy around her — the force of a pounding surf, the motion of air, the smell, the light, and the way objects in space talk to one another. In the paintings she expresses a concern for interrelationships of the world around her.
WORLD FILM MANIFESTATION PROGRAMME
Date: 17—18 October, 2018
Venue: Auditorium Nouvelle Vague, Alliance Francaise
Dhaka University Film Society (DUFS) and Renoir Film Club (RFC) at Alliance Française de Dhaka are pleased to present the latest edition of World Film Manifestation Programme (WFMP), focusing on French impressionist cinema. Two French films by impressionist film-makers Abel Gance and Jean Epstein will be screened in this edition.
A discussion will be held after screening on the concluding day, Thursday, 18 October.
10 YEARS OF THE ARMEEN MUSA BAND
Date: Friday, 19 October, 2018
Time: 7.30PM – 10.30PM
Venue: Jatra Biroti, 60 Kemal Ataturk Avenue, Banani
Armeen Musa is a graduate of the Berklee College of Music and has performed several times at Jatra Biroti, both as a soloist, and with her Ghassphoring Choir. This event is set to feature a bulk of the songs the band has sung in the past decade, and what possibly may feature in her future albums. This show is for her fans that have supported her for over a decade.
Tickets are priced at Tk 300. Students can avail a Tk 100 discount by presenting valid student IDs.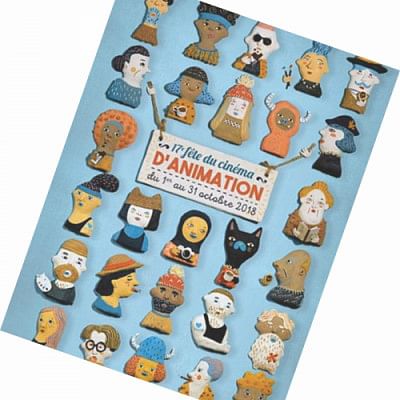 FÊTE DU CINÉMA D'ANIMATION
Date: 20-27 October, 2018
Time: 6PM
Venue: Auditorium Nouvelle Vague, Alliance Française
Alliance Française de Dhaka is delighted to host the 17th  edition of Fête du cinéma d'animation in its Auditorium Nouvelle Vague. Starting in October of every year, the month-long Fête du cinéma d'animation is an international festival of animated films that caters to the interest of more than 100,000 spectators worldwide. The festival culminates with the International Animation Day, the anniversary of Charles-Émile Reynaud's first public animated projection at the Musée Grevin in Paris on October 28, 1892.
WORKSHOP: MINDFUL ART EXPRESSION
Date: Saturday, 20 October, 2018
Time: 4PM–6PM
Venue: Psychological Health and Wellness Clinic – PHWC, 3rd Floor, Caldwell Centre, House #54, Road #11, Block C, Banani
Break the barrier between your inner self and your external expression in the safest space in Dhaka. Visit them Saturday evening to activate your creative expressiveness through therapeutic art! Face your inner self, paint, release and beautify your emotions in a supportive environment.
Register to book your space. Limited to 10 spots only.
Fee: Tk 1,300 (Entry fee inclusive of art supplies)
To register, log into: https://docs.google.com/forms/d/e/1FAIpQLSdHadL9wscIIOYeEnXP3cqSLe4gU8iR...
ARNOB LIVE
Date: Friday, 19 October, 2018
Time: 6PM – 9PM
Venue: Chhayanaut Cultural Building, House #72, Road #15A, Shat Masjid Road
Experience Arnob like never before, as Parking Koi presents Arnob Live, his first ever solo concert, powered by The Royal Vault,.
Tickets are priced at Tk 500. 
Gates open at 5 PM. Tickets are available now at Jetechao.com
Link: https://bit.ly/2y6piVb
For information contact: +88 01779 176040 (Trinan); +880 1972 777292 (Shadman)