style council
Just like animals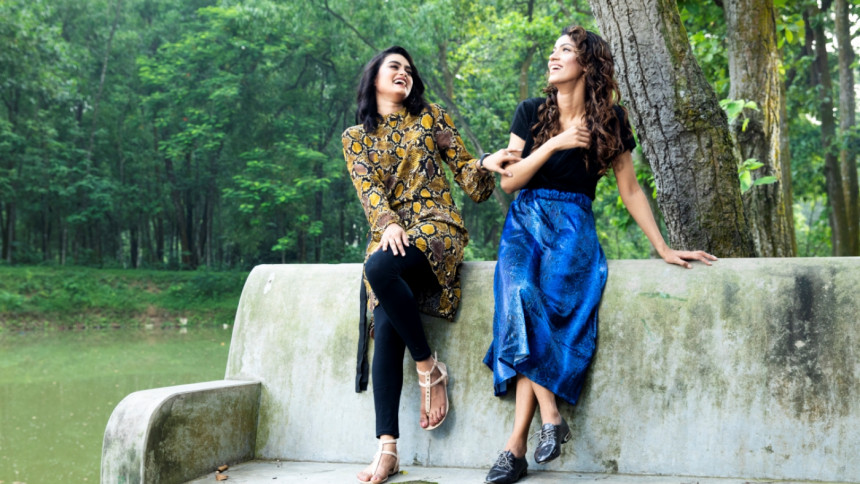 "It is a lovely thing we have, the animal instinct," went the popular song from the '90s by The Cranberries.
True, isn't it? We are animals after all, at the heart and core of it. Driven by similar needs, wants and desires we humans indeed share characteristics with our baser counterparts.
It's of little wonder then that we want to adorn our bodies with attire inspired from wild creatures; their feral nature acting as a foil for our own untamed personas that we keep concealed otherwise.
Animal prints have been an indispensable chapter in fashion for the longest time. They were all the rage in the '70s and '80s; every stylish woman out there owned at least one kaftan or sari in zebra, cheetah, or leopard print. Then the minimalistic '90s sort of pushed it under the radar deeming them 'too much', but now they are bigger than ever!
The best thing about animal prints is their versatility. You can dress them up or down, wear them to a wedding or to the office, to a swanky night out or to a casual hangout — there's always one print that's just right! Like they were not cool enough already, 2019 has ushered in a new era of animal prints that are unlike anything we've seen before, in the best way possible! So read on and take a walk on the wild side.
Let's begin with the basics. The usual suspects— leopard, zebra and cheetah are classic, fail-safe options that you can play with, to your heart's desires. These prints look great in any form. A shirt in these prints look very chic when worn with black pants — flares or cigarette. You could wear these to the office or for a night out.
A flowy kaftan is very Farah Fawcett-chic. Wear it to a swanky soiree or for a dinner date to a classy restaurant. A leopard-print sari with a sleeveless blouse is the ultimate outfit your inner diva wants to wear! Alternatively, a skirt in any of these prints looks equally stylish, as do a pair of pants. The rule of thumb remains in this case — choose one printed element to truly capture the style quotient of the print. That these three prints are in gold, brown or white family, makes them great foil for any basic colour. They look great against black, white, nudes and denims, making them a definite closet staple for any fashionista worth her weight in gold!  
If you want to dip your toes in the famed sartorial pool of experimentation, then you are in for a treat! This year animal prints are truly having the time of their lives! All kinds of prints in all manners of colour palettes are invited to this merry party and there is no discrimination!
Snakeskin in colours such as emerald, ruby and purple are hot, as is giraffe and bovine prints. There are no rules really — wear a yellow python print shirt with a red zebra print skirt. Pair a short leopard print dress with green snakeskin shoes, or wear a plain black dress with a teal cheetah print scarf and giraffe print purse.
Wear a chic pantsuit in head to toe blue zebra print. The idea is to channel your inner wild child however you see fit!
For the faint of the heart, choose an accessory in an off-kilter colour that would bring a whole new dimension to your look. A pair of shoes, a scarf or a purse in an unusual print and colour will truly bring out the best of your wild side, but in a smaller and more digestible dose. With a little bit of attitude and this trend, bring out your inner animal with full ferocity.
Photo: Sazzad Ibne Sayed
Model: Arpita, Surjo
Styling: Sonia Yeasmin Isha
Wardrobe: Personal
Makeup: Farzana Shakil's Makeover Salon
Location: The Base Camp, Gazipur, Bangladesh