'Week of Italian Cuisine in the World' begins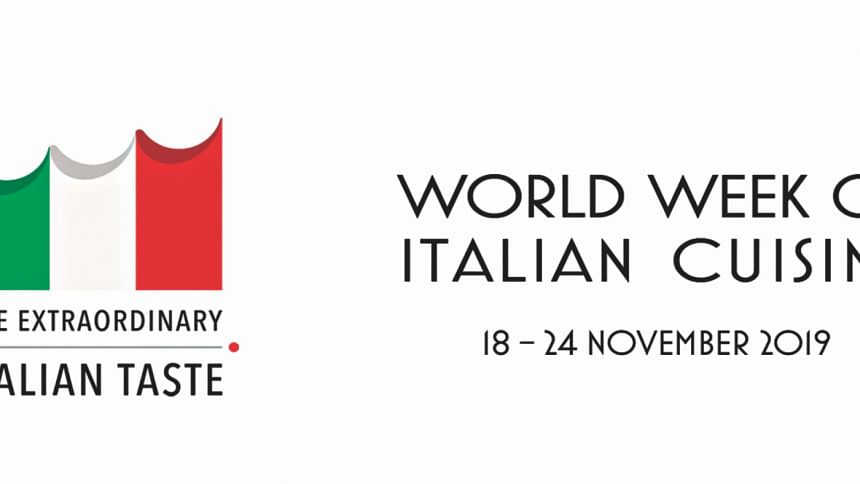 'Food Education: The Culture of Taste' is the theme of the fourth edition of the 'Week of Italian Cuisine in the World' — which started from 18 November, and will run until 24 November, 2019. The event has been organised for the first time in Dhaka, and aims to promote quality Italian cuisine and farm produce.
The Italian Embassy in Dhaka, as other Italian diplomatic and consular offices and Italian Cultural Institutes all over the world, are undertaking numerous events, from cooking courses to tastings and dinners. 
There are over 1000 activities planned by almost 300 diplomatic-consular missions and Italian Cultural Institutes, so that the project will cover all geographic regions, help protect Italian culinary traditions, and promote a healthy lifestyle with the Mediterranean diet.
Some of the highlights of the programme include the promotion of the Mediterranean diet as a healthy lifestyle, discussions on products with registered and protected designation of origin, and re-discovery of Italian villages and their typical culinary products.
In Dhaka, for its first edition, the Embassy of Italy is promoting an Italian food itinerary in a number of restaurants in town. Radisson Blu Dhaka, Le Meridien Dhaka, Hotel Sarina, The Way Dhaka, Spaghetti Jazz, Pizza & More, Raffinato Restaurant, and Pizza Roma are offering special dishes of the Mediterranean diet during this week. The programme also includes arrangement of live cooking and food tasting as well.  
The project is part of the 'Italian Way of Life' plan launched by the Ministry of Foreign Affairs and International Cooperation to actively involve public and private entities in the integrated promotion of the country.