Getting your sleep schedule back to normal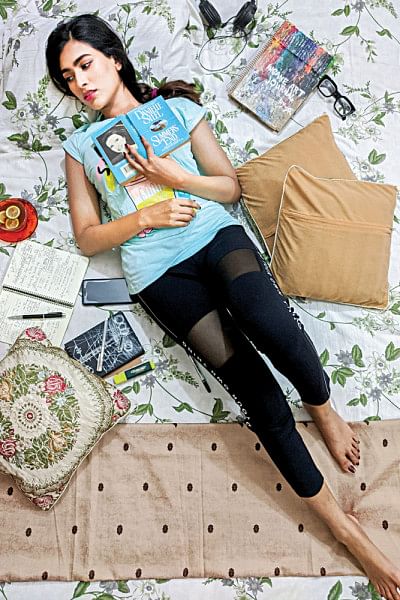 The general holiday or lockdown has wreaked havoc on our sleep cycles; many are struggling to fall asleep and wake up on time.
Dr Ashique Selim, Lead Psychiatrist and Managing Director of Psychological Health and Wellness Clinic (PHWC), says that the solution lies in shifting the time of sleep by one or two hours every few days.
In an interview with The Daily Star, Dr Selim offered solutions on how to go about achieving that from busting myths to enlightening on sleep hygiene.   
Pulling an all-nighter won't help
A myth for bringing sleep schedule back to the usual involves skipping one whole session of sleep and staying awake the following day, so that a person can easily fall asleep at a desirable time the following night.
"This is harmful as it results in sleep deprivation. You would be causing a net negative to the body. You should fix it gradually," the psychiatrist warns. "And even if you make this detrimental attempt, it is likely that you will eventually again go back to the undesired sleep schedule." 
Sleeping tablets won't help either!
Dr Selim points out the hugely prevalent use of sleeping pills in our country, and stresses the importance of avoiding it (unless prescribed by a doctor in limited amounts, if necessary).
And popping sleeping tablets to fix your sleep routine cannot be a solution. "It will not be a naturally induced sleep, and the quality of sleep won't be the same," he informs.
Can't 'turn your brain off'
For those who have trouble falling asleep, a common complaint is, "I simply can't turn my brain off."
Here, the focus should be on the 16 hours during which we are awake, particularly the last four before sleep. "If I play video games at 11:30 PM, or read news on how many people died today due to COVID-19 just ten minutes before going to bed, how can I turn off my brain?" Dr Selim explains. "The key is the 16 hours. So, have I exercised, have I eaten healthy? Have I limited, or even better, avoided caffeine intake? If we do such things right, we can slowly wind down."
If you find yourself tossing and turning endlessly, he suggests getting out of bed and engaging in a relaxing activity — like reading a book or making a hot non-caffeinated drink — and then, when we start feeling a little sleepy, we can go back to bed.
What keeps you up at night?
The smart phone negatively affects sleep in more ways than you think!
Screens emit blue light, which mimics daylight.
And exposure to light, generally speaking, has an influence on sleep. The hormone called melatonin gets released in the absence of light (and hence, it is sometimes referred to as the 'Dracula hormone'); and its secretion is one of the factors which induce sleep. Therefore, Dr Selim suggests limiting various lights (including the light from our screens) well before bedtime.
Turning on night mode in the mobile device helps to an extent, but he suggests avoiding screens altogether, because it is not just about the blue light, but also the kind of content one consumes — something very relevant in times of COVID-19!
Ideally, the phone should be switched off and put away. Dr Selim explains, "We are tuned in to certain sounds. So, even whilst asleep, if someone calls out our name, it may awaken us. And the same goes for the sounds of notifications our phone makes. But if you switch off your phone and keep it in a separate room, your brain will not be waiting for those sounds anymore."
He strongly advises maintaining sleep hygiene; adhering to the basic healthy habits and practices surrounding sleep. "The bed should not be for using laptops, reading news, etc. When you lie down, your brain should know that it is time to sleep," he explains.
With proper sleep hygiene and the gradual process of shifting the time of sleep by up to two hours every few days, we can eventually get back to our normal sleep schedule — and hence, to our normal lives, if you think of it!
Model: Niki