Cheap deals!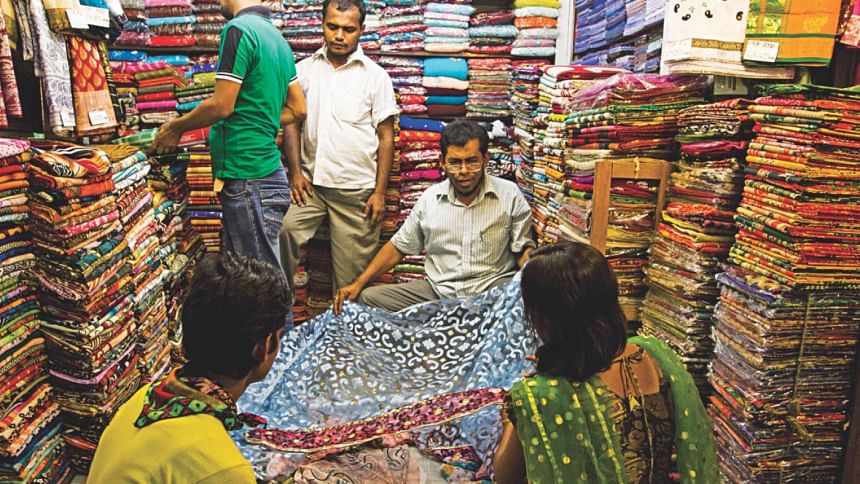 "KHALI DOSH! KHALI DOSH!"
("Tk 10! Tk10!")
This rhythmic chorus is the best way to grab the attention of passerbys and nudge them to taking a closer look at what is being sold. Nothing works quite as effectively as getting a cheap deal in a fit of impulse buying to lift up a person's mood.
We can all relate to the moment when we must have been heading to our respective destinations but a peek out of the corner of our eyes at the nearby floating shop stopped our forward motion. Of course, the chorus serves as advertising but the real fun of a cheap deal is the fact that it is, indeed, a cheap and worthwhile deal. It is amusing to realise that often a minor floating shop can offer more varieties than a fancy supermall. The magic of footpath shopping is that no one is spared; almost everyone is drawn in.
The popular place for cheap deals is also the focal point of Dhaka City and a commercial hub, meaning Farmgate and its adjoining areas. Also popular are New Market, Gausia or just the local pop-up store that is engaging customers in the most creative of ways. Any kind of merchandise can be sold off in a cheap deal. From art and garments to gadgets and crockery, no form of goods are out of the equation; the whole lot is offered on sale.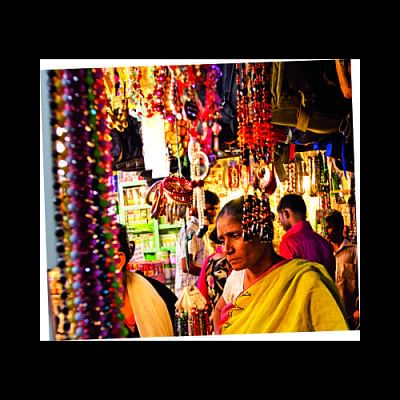 "JAI LOIBEN EKSHO TAKA!"
("Any pick for Tk 100")
The joy this one line provokes is indescribable!
"A true, cheap deal," you probably think to yourselves.
But is the quality of a product bought on a cheap deal compromised? The answer is, sometimes.
Sometimes, low-quality knockoffs are put on display or offered for sale. But an experienced shopper can know the difference and tell a good deal from a bad one. If you have a really good eye, you will be able to spot superior quality and may never have to go home disappointed at purchasing a cheap imitation.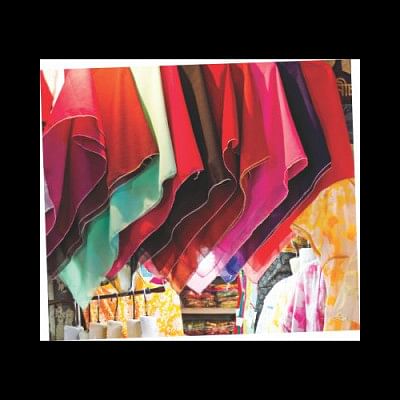 The options available appeal to both men and women. Lanes in Farmgate or Gulistan and other streets offer exclusive men's wear that instantaneously attracts men. They cannot help but steal a look and end up going home buying an extra pair of socks, or even a third polo shirt. Funnily enough, a cheap deal can perhaps be made even cheaper if the customer shares a similar home district to that of the seller. The similar history of hometowns provides an opportunity for a conversation to strike between the two parties and, somehow establishes a familiarity that breeds a bargain.
While most people may get agitated by the overcrowded street sides and a view of swarming shoppers, others succeed in finding a unique charm in the ordeal. Picking up a really good bargain while spending hours on shuffling through loads of garments and literally pushing ahead of people while shopping in busy footpaths does allure some people. In addition, engaging in a friendly chitchat with the vendor and fighting with another shopper over a cute shirt is a pretty good experience to head home with.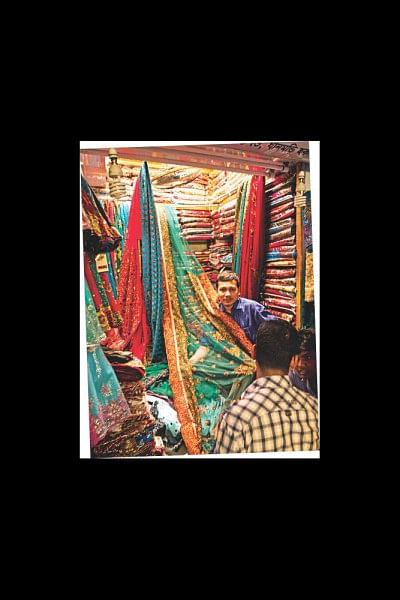 "FOR YOU, ONLY TK. 50!"
Nearly all customers fall prey to the most common tactic used by vendors anywhere in the city.
Suppose an item is priced at Tk 80. The seller will try to butter up the buyer and show false favouritism towards them by offering a discounted price of, maybe, Tk 50. However, it is kept secret that he still retains his profit margin.
The impact of a cheap deal by the footpath is often understated. People are prepared to even commute from, say, Gulshan to New Market to drive a hard bargain and go home with a satisfyingly cheap deal. You have truly witnessed a one-of-a-kind scenario if you have seen a foreign tourist relentlessly bargaining over a basic commodity, such as a melamine plate, at Karwan Bazar. We all seek out the adventure in everything and the adventure of an impulsive shopping spree is more than what meets the eye.
"WHY DO YOU LOVE A CHEAP DEAL?"
"Because it's cheap!"
This simple answer hides the most humourous of times spent at footpath shopping. It also explains why we are inevitably drawn in by the chorus in the very first place.
Photo: LS Archive/Sazzad Ibne Sayed