Four delicious dairy dishes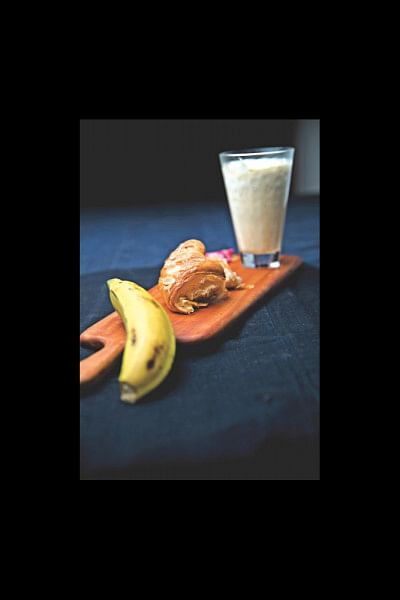 Dairy is an important element of a balanced diet. In fact, it's at one of the top tiers of the healthy food pyramid. More than that, the UN has countless researches on the importance and positive roles that dairy plays in our health. Here are four super easy dairy recipes with milk, cheese, and yoghurt that you can make in the comforts of your own home.
MILK SMOOTHIE
Ingredients
1 small banana, cut into chunks
1½ cup mango chunks
½ cup pineapple chunks
1 cup milk
¾ tsp lime, or lemon juice
Vanilla extract, optional
Method
Blend to perfection and serve chilled
CHEESE: EGG CUPS
This one is for the oven lovers. You can use a muffin tray, or an oven friendly tray for this.
Ingredients
½ cup unsalted butter, melted
One 16-ounce package cottage cheese
2 cups mozzarella cheese
2 cups cheddar cheese
¼ cup all-purpose flour
1 tsp baking powder
1 tsp Italian seasoning
½ tsp salt
5-8 eggs
Method
(5 steps)
Preheat oven to 375° F. Wisk eggs, butter, cottage cheese, mozzarella cheese, flour, baking powder, Italian seasoning and salt. Whisk in eggs and continue until mixed well (mixture will be lumpy). Coat tray with butter or olive oil. Pour into prepared pan and top the mixture with cheddar cheese. Bake for 15-20 minutes or until browned and set in the middle. Cool for 5-10 minutes before slicing and serving.
YOGHURT: DESHI PANCAKE
Ingredients
1½ cup flour
1 medium red onion, finely chopped
2 green chillies, finely chopped
2 garlic cloves, finely chopped
2 tbsp fresh coriander
1½ tbsp honey
Salt, to taste
2 cups of thin yoghurt
2 tbsp sunflower/olive oil for brushing the pan
Method
(4 steps)
Sift the flour in a bowl, adding all ingredients except the yoghurt and oil. Gradually, add the yoghurt until you have a runny pancake mixture. Heat a non-stick frying pan and brush oil on it, add the mixture, and after the top turns golden brown, flip over and cook the other side. Each side takes less than 2 minutes. Serve with chilly chutney, or low-fat yogurt on the side
CHOCOLATE RICE PUDDING
Ingredients
3 cups whole milk
1/3 cup raw rice
¼ cup sugar
Pinch of salt
½ tsp vanilla extract
½ cups cooking chocolate
Method
(2 steps)
In a medium pot, bring 1 and 1/3 cups of water to boil. Add rice, cover and turn to low. Cook until all the water has been absorbed and rice is tender, or about 15 minutes. Let it cool.
In the pot with rice, stir in the milk, sugar, and salt. Bring to a simmer; turn the heat to low and cook until the mixture is thickened, or about 10 minutes. Remove from heat and stir in the cooking chocolate and vanilla extract and let rest for 5 minutes. To serve cool, refrigerate for at least one hour.
Photo: LS Archive/Sazzad Ibne Sayed