The Pandemic: A Bangladeshi perspective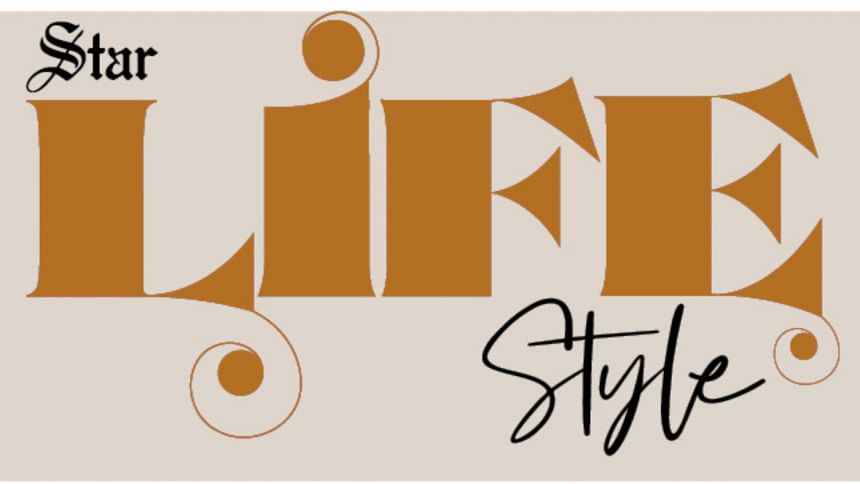 The COVID-19 catastrophe has plunged Bangladesh into a public health crisis, not to mention the social and economic turmoil. Since early March, the government has been cautioning the public against gathering in large numbers, advising people to remain indoors.
Bangladesh's capacity to test for coronavirus infection and to isolate and treat patients confirmed to have COVID-19 is restricted by its fragile public health infrastructure. And as unfortunate as it was, like its counterparts in other countries, the Bangladesh government was slow to respond to the pandemic in the initial stages.
It has since set up more testing facilities and quarantine centres and is procuring testing kits and medical equipment from abroad. The government has sought to enforce social distancing through a lockdown, but has not been too successful in this regard.
Several factors make this a near-impossible task in Bangladesh. For one, social distancing is an anathema to Bangladeshi society and culture. Even if people want to follow the guidelines, as in other nations, social distancing is a privilege of the rich and middle class in Bangladesh. Most Bangladeshis live in close proximity to each other. Families are large and live in small and cramped tenements, with several families sharing a single tap and toilet.
Many Bangladeshis, like rickshaw pullers, earn their living through jobs that require them to go out to work. For them, there is no work-from-home option. Consequently, convincing people to stay indoors or socially distance, even if it is to protect them from a deadly virus, is difficult.
Violence Against Women (VAW)
One of the most significant issues during this time of the pandemic was that there has been a tremendous increase in cases of violence against women. It has been the most pervasive from of violation of human rights for a very long time. Many organisations wanted to examine the condition of women during this crisis and they all mentioned that violence against women, specifically 'domestic violence,' is on tremendous rise during this period.
A rapid survey conducted by Manusher Jonno Foundation (MJF), a Human Rights Organisation, stated in April 2020, that nearly 43 million women have been victims of violence during January to April, 2020 and among 3 women on an average 1 woman is prone to domestic violence. During this pandemic, it has been found that most of these women are victims of domestic violence by their partners.
Another important point to mention here is that, as noted by the Manusher Jonno Foundation study, it has been found that during this pandemic many women have experienced domestic violence for the first time in their lives. This amounted to 1600 women.
Reasons for domestic violence was identified as cases related to loss of jobs by the male, giving rise to frustration. Also, many men sometimes got very aggressive and arrogant when their wives denied their choice for any sexual activities. This is usually an issue of 'marital rape,' which is very common in all societies, but there is a difference in the sense that cases of marital rape are easily talked about and sometimes cases filed in western countries. But for the women in South Asia, this is considered a very private affair and hardly discussed with anyone. However, during one of the sessions, an example was cited by a woman who have been a victim of marital rape by her husband.
Inadequate Public Health Measures
We cannot deny the praiseworthy, dedicated roles provided by our doctors, nurses, police, army, front line service providers, local administration, that is mayors, councillors, MPs of respected areas, students, volunteers who have all been sincerely involved in fighting the issue in dealing with corona patients. Whatever limited supplies they had they made the best use of these in serving the patients.
It is essential to state that one of the serious issues regarding the inadequate and improper health care system during the COVID pandemic was attending to the needs of pregnant women. There were hardly any facilities to attend to the problems of expectant mothers and there has been a high rise in both maternal and natal mortality.
Pregnant women are associated with various problems like the need for abortion, mis-carriage, unwanted pregnancies, postnatal problems etc. These problems are extremely severe and requires proper treatment in both pre-natal and post-natal birth care. The hospitals and other medical /private clinics both in urban and rural areas do not possess sufficient amenities to look into these problems or they are not getting any importance due to patients needing care from coronavirus are given priority attention.
Not only for expecting mothers, but the problems also arise with other cases. The problems become serious with young girls and their monthly menstruation problems. If this is not properly taken care of, they ultimately suffer from various kinds of reproductive ailments, which may remain throughout their lives.
Human Security: A Challenging Issue
In the wake of the COVID-19 pandemic, we find that women are very hard hit. Many of the domestic helps working in different houses in the urban areas are not allowed to come to work, and so, they are without any jobs and thus, any earnings. There is no security of their livelihoods, and as a result, we find a definite increase in the poverty situation of the country, and no security of maintaining their daily lives.
Consequently, without steady food supply, these women, together with their children, suffer from malnutrition, disease, sometimes leading to loss of lives. Under such circumstances, it is essentially important that food security be ensured for these jobless population. It is worth mentioning about the commendable declaration by our Honourable Prime Minister when she proclaimed during her video conference with the field level government officials that all attention must be given to the agriculture sector of the country.
The RMG Sector: A Matter of Controversy and Contradiction
Bangladesh's readymade garment (RMG) sector and remittances from Bangladeshi workers abroad are major pillars of the country's economy. Manufacture and export of RMG accounts for 13 percent of its GDP and employs nearly 4 million people. The sector was already showing negative growth in the first half of the last fiscal year, and now, with several companies in the United States, U.K., and Europe cancelling orders that were placed before the COVID-19 outbreak, its future is not looking good.
A confusion started when the government declared a complete lockdown and maintaining of social distance at all institutions in the country from March 26 to May 31, 2020.
Many people in the rural areas did not understand the actual meaning of these terminologies and were not absolutely bothered. On the other hand, quite a number of garment factories managers declared their factories to be open and if the workers did not join, they will not receive any payment during the days of their absence from work.
Getting these directives, many garment workers started their journey towards Dhaka city to join their work. This created an alarming situation in the country where we found that the question of maintaining social distance were in vain as crowds of people were seen returning to the city.
The garment workers started work in their respective factories, without any social distance and within one day, at least 64 workers contracted the coronavirus in two factories in Narayanganj. When the number of workers being attacked by the corona virus began to increase tremendously, there was no announcement by any of the factories for their closure.
Actually, as many of the buyers were withdrawing their orders, managers of many factories became very concerned as to their payment, and so, decided to keep their factories open despite government instructions on lockdown or social distancing. The lack of understanding, coordination, cooperation, mismanagement between factory owners and employees, negotiation and mediation between the government and BGMEA resulted in a chaotic situation among the factory workers. This caused great agony and fear among the workers when the president of BGMEA declared that as orders were cut down by the buyers, many workers will suffer from layoffs.
COVID-19 and The Proposed Budget 2020-2021
Regarding the 2020-2021 budget, there were two most important webinar sessions: proposed Budget 2020 -2021; and post budget 2020-2021.
The post budget webinar was arranged with eminent personalities from the country, and they pointed out the gaps, as the proposed budget 2019 -2020 declared by the Finance Minister, seems to be not at all according to the different aspects suggested by the different sectors of our national economy.
The government has failed to prioritise the issues as per the needs of the country. The budgetary allocations for health, agriculture, social protection and education, have not been sufficient and visionary.
Next, the budget did not pay sufficient attention to revive the education sector of the country, where we find hundreds and thousands of children, boys and girls being deprived of a continuing education system to develop their knowledge, experience, and expertise in their area of choice. Their future lies uncertain and unpredictable.
Conclusion
The above discussions on the different issues have been based on the various webinar sessions I have attended during the lockdown period. The main conclusion, which may be made, is that all the sessions has been very useful for an academician like me and researchers, students, professionals, teaching staff at schools, colleges and universities.
The impact of the COVID-19 pandemic will be felt not just on the national economy, but on the household economy of millions of Bangladeshis. Its devastating impact is already unfolding in Bangladesh. Daily wage earners have been badly hit; many have nothing to live on now, and are unable to buy food for their families. Hunger, malnutrition, and other problems that have always plagued Bangladesh are poised to intensify as a result of the lockdown.
Such problems will increase as Bangladeshi migrant workers return home. Already, around half a million have returned on account of the COVID-19 outbreak. They will be joined by many millions more. Most Bangladeshi migrants work in West Asia, where economies have been hit by declining oil prices. Many will be forced out of their jobs and will have to return home to unemployment.
Unlike in several of its neighbours, in Bangladesh, most migrants are from poor rural families. Their remittances support entire families and have played a major role in poverty alleviation in Bangladesh. That is now in serious jeopardy.
For nearly three months, I have been very active in attending the different webinar sessions both at the national and international levels.
At the national level, sessions were organised by the BRAC Centre for Governance and Development, James P Grant School of Public Health, BRAC University, The Faculty of Social Sciences and Micro-Enterprise Research Initiative, Dhaka University, United Nations Development Programme (UNDP), The World Bank, Incepta Pharmaceuticals, Department of Public Administration, Chittagong University, Manusher Jonno Foundation (MJF), North South University, Centre for Governance Studies, Dhaka University, Center for Budget Policy (CBP) and few others.
At the international level, sessions were organised by the University of Hyderabad, India, SANGAT (A Feminist Organisation, India), Monash University, Melbourne, Australia.
The names of few outstanding personalities who had designed, arranged and organised the webinar sessions deserve special mention. They are — Professor Mazharul of Anthropublic, Shahjalal University, Sylhet, Dr Rashed Al Mahmud Titumir, Department of Development Studies, Dhaka University, and Dr Sadeka Halim, Dean Faculty of Social Sciences, Dhaka University.