Good ol' Vaseline hacks!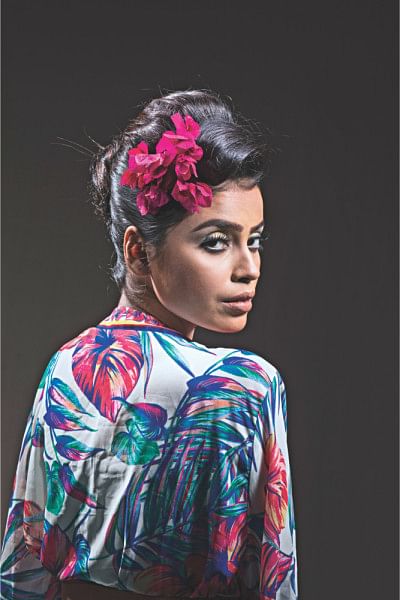 From fulfilling your beauty staple basic needs to using it for the most bizarre things, Vaseline is one of those products that resides in everyone's house, small or big — a tub of Vaseline is the quickest fix to all your dehydrated and cracked skin needs. Here's a quick reminder this winter of all the other things you can use it for.
Makes your fragrance last longer
Healthy, hydrated, and well moisturised skin holds onto fragrances longer. Make sure to rub some Vaseline on to your pulse points before spritzing on your favourite perfume to make it last.
Frizz control
Use Vaseline to control frizz, seal dried up split ends, and tame unruly eye brows.
Removes stain
Who hasn't ever gotten makeup stains on clothes, pillows, blankets or even sheets? Just apply some Vaseline on the stained part and then rub it off with a damp washcloth.
Manicure clean up
When doing your own manicure, it can be quite annoying to get nail polish around the skin of your nails. Apply some Vaseline to your cuticles before painting on your favourite nail polish to avoid any unnecessary clean up.
Makeup hacks
Use Vaseline to turn loose pigmented eye shadow or blush into a cream one by mixing in some Vaseline. This is also a great trick to making tinted lip balms.
Lash away
One of the most difficult looks is to pull off the 'no makeup' makeup look. Opt for Vaseline instead of your regular mascara by gently smoothing it over those lashes, resulting in fuller, darker and glossier lashes. Also, if you didn't already know, Vaseline makes a for a great conditioner for your lashes.
Makeup remover
If makeup wasn't expensive enough already, the products needed to remove makeup itself can also cause quite the damage to your wallet. Vaseline works just as well as any other makeup remover, getting rid of eyeline, eye shadow and even eyelash glue. 
Piercing hack
For those who have piercings, but don't often wear anything on them, know the pain of uncooperative and troublesome the perforations can be. Rub some Vaseline over the piercing first, and then wear your earrings or nose rings, minus the pain.
Keep your nail polish from sticking
Dab a little bit of Vaseline under the cap of the nail polish bottle. This prevents the lacquer from drying up and making it almost impossible to open. The polish also stays fresh longer.
Photo: LS Archive/Sazzad Ibne Sayed