Four crucial policy interventions to help Bangladesh grow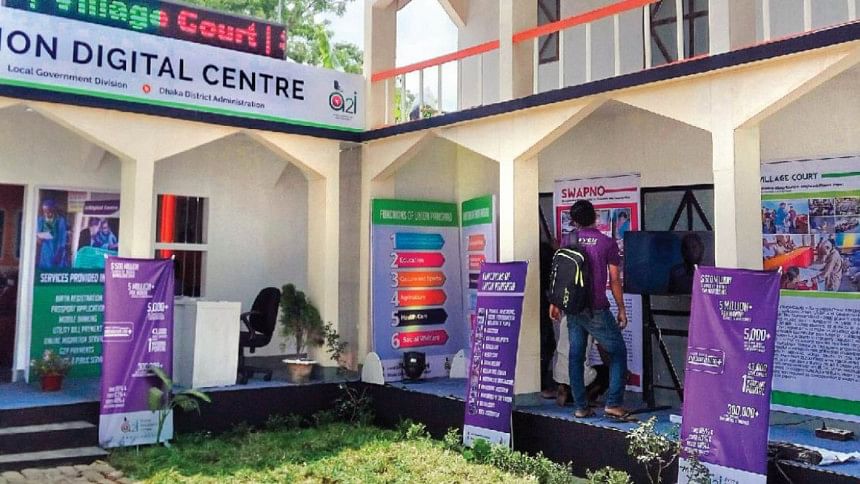 With input from more than 400 experts from government, international organisations, scholars, and intellectuals, the Bangladesh Priorities project helped identify 76 investments that would help achieve the nation's goals under the 7th Five Year Plan.
The wide-ranging work on prioritising public investment in Bangladesh ahead of the 7th Five Year Plan and the benefit-cost research findings were published in The Daily Star and Prothom Alo, as well as the London-based Economist. These were widely acclaimed by economists in the country, highly appreciated by the government, and contributed directly to policymaking.
Bangladesh Priorities effectively created a policy "menu", in which—for the first time—costs and benefits for many spending options were clearly identified. The government of Bangladesh was very receptive to the new evidence. The "menu" of interventions was presented and discussed twice with the prime minister of Bangladesh, along with her economic and energy advisors, the finance minister, and the state minister for planning and finance.
Now, BRAC Institute of Governance and Development (BIGD) and Copenhagen Consensus have jointly initiated the "Bangladesh Priorities 2.0" to go much further and deeper in analysing four interventions.
While the earlier project provided a "menu", Bangladesh Priorities 2.0 will conduct a deeper analysis of the returns and importantly, identify the institutional constraints and political economy challenges of implementation and scaling up experience of four interventions: scaling e-procurement, digitising land records, increasing services through Union Digital Centres (UDCs), and expanding village courts.
Each intervention has strong potential to help Bangladesh achieve its development goals. The country spends more than Tk 72,000 crore on public procurement annually. Making this process more competitive, transparent and accountable through an online "e-tendering" process will increase efficiency and reduce costs, boosting net returns to public investment. Earlier research under Bangladesh Priorities found that each taka spent on scaling e-procurement will generate benefits to society worth a staggering Tk 663.
BIGD has a long and close relation with e-procurement initiative going back to 2010, when it started training civil servants in collaboration with the UK Chartered Institute of Procurement and Supply. Discussions are underway with the government to extend e-procurement project, which ended in 2016, up to 2021. Bangladesh Priorities 2.0 will work closely with the government's project unit to leverage the findings of cost-benefit analysis into institutional diagnoses of scaling e-procurement across the government.
Similarly, Bangladesh Priorities 2.0 will establish the best pathway to improving land records and expanding UDC services. As in many countries, poor land records are a root cause of corruption, and it exacerbates poverty. The land administration process follows the British colonial antiquated system—from surveys to collection of property taxes. Bangladesh Priorities researchers estimated that digitising the process will generate Tk 619 for every taka spent.
Increasing public and private services through UDCs will yield a return of Tk 8 in social benefit for every taka invested. It will ensure that rural communities can access many more services as a result of innovations in ICT and mobile technology.
Finally, increasing the number of village courts will expand access to, and accelerate dispensation of, justice. It will help with reducing the backlog of rural legal cases. It is estimated that each taka spent will generate a return of Tk 18 of social benefit.
Bangladesh Priorities 2.0 will enable BIGD and Copenhagen Consensus to continue their close partnership with the government and multilateral organisations including World Bank, UNDP and ADB in accelerating policy scale-up, leading to citizens' welfare improvement.
For example, once e-procurement is scaled up across the government, savings are estimated to reach up to Tk 6,560 crore (USD 800m) per year. Moving forward the implementation by 24 months saves taxpayers Tk 13,120 crore (USD 1.6bn).
Bangladesh Priorities 2.0 is the first component under a four-year research programme being undertaken by BIGD, which will help to establish a culture of evidence-based policy-making processes and policy advocacy. A rotating Advisory Committee comprising of high-level government and non-government representatives, academics and experts will guide the research programme and its outreach activities.
The goal, beyond analysing costs and benefits, is to contribute to the policymaking process by ensuring that it is more data and evidence-driven.
Bangladesh Priorities 2.0 represents a significant step toward ensuring that vital policy decisions are grounded in economic evidence. At the end of Bangladesh Priorities 2.0, a new set of findings regarding the four key interventions, critical to promoting public welfare and good governance, will be available to a newly elected government. It is an opportunity to generate public discussion and influence the National Budget in 2019.
In the year-long partnership under Bangladesh Priorities 2.0, BIGD and Copenhagen Consensus will work closely to devise smart interventions based on benefit-cost analysis, thereby contributing to policy decisions. This will ensure that public resources are allocated in the most cost-effective ways.
---
Sultan Hafeez Rahman is Professorial Fellow & Head, Governance & Politics Cluster at the BRAC Institute of Governance and Development (BIGD), BRAC University. Bjorn Lomborg is President of the Copenhagen Consensus Center and Visiting Professor at Copenhagen Business School.
---
Follow

The Daily Star Opinion

on Facebook for the latest opinions, commentaries and analyses by experts and professionals.
To contribute your article or letter to The Daily Star Opinion, see our

guidelines for submission

.
---