ls catalogue
The subtle greys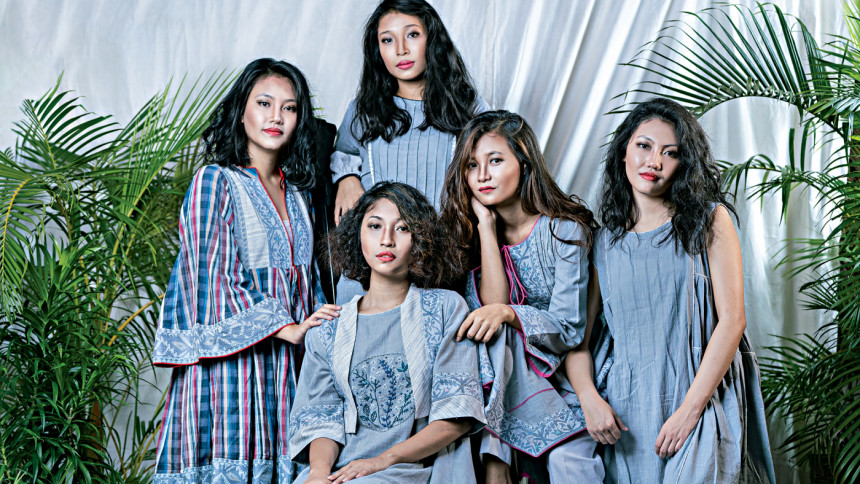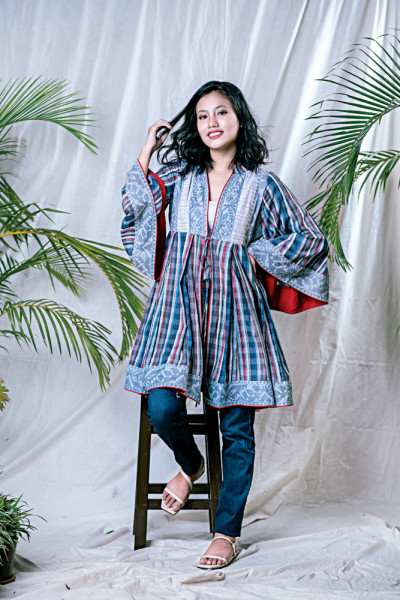 I think we have had enough of red, orange and fuchsia already! The summer heat somehow exaggerates the bright colours and turns them into a nauseating mix. The bright red pops out like a dent in the car, and the only way to remain subtle and restrained, inclines towards the whites. But aren't those already worn, tested and faded out? What if you are in the mood for experimenting?
Star Lifestyle might just have the befitting solution for you this Eid, with Tenzing Chakma's latest collection in fascinating greys.
Like to wear midis? Or experiment with fusion kurtis – the renowned designer encourages us to do all that and more, in pretty shades of bluish-grey. Checks have always been the designer's favourite pattern and this season, he indulges again to prove to the world that checks can look glamorous under any circumstances.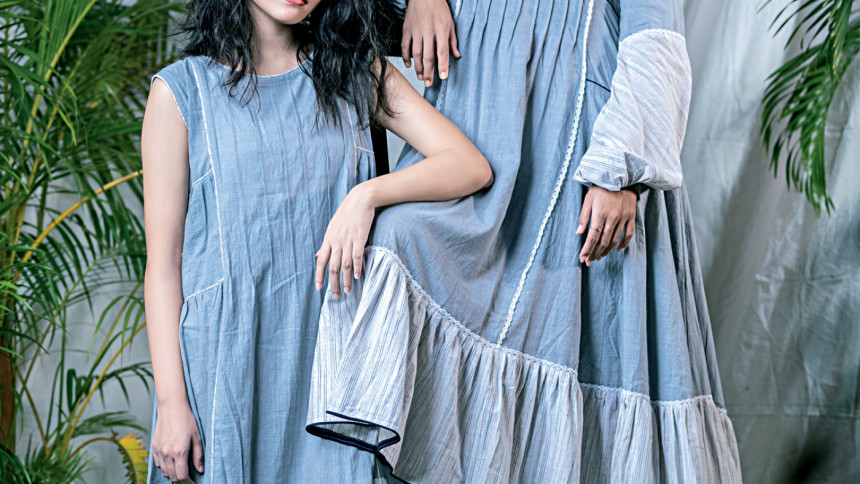 Some of you may wonder whether the collection is monotonous, because sometimes, these can be a bit boring. Well, in that case, good news! Tenzing Chakma brings about a mix of colours to play with the basic grey. An undertone of red and orange is visible here and there, to make the designs even more attractive.
As always, Tenzing usually suggests the designs be worn as a stand-alone piece, but you always have the option to mix and match. A long kurti, a close variant of the '90s midi, can be paired with white pants and colourful scarves.  
It's safe to say that the summer collection by Tenzing Chakma are complete pieces on their own, but then again, if you wanted to add in your bit of flair to it, the options always remain open.
So, have fun experimenting!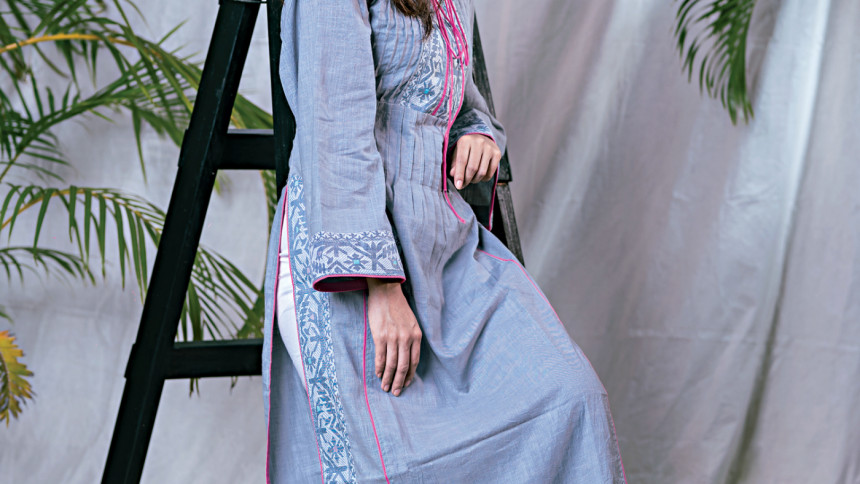 Models: Arpa, Riti, Upama, Anushka, Yashodhora
Wardrobe: Sozpodor By Tenzing Chakma
Photo: Hill Valley Production