The show must go on...
While we (rightfully) feel distressed about the global crisis that is COVID-19 — causing havoc in various spheres of our personal and professional lives — let's not forget that it is obviously not the first pandemic in the world. Humankind has seen pandemics before, and has gotten over them too! Having said that, here's another thought: if a pandemic is inevitable and is indeed in our fate, we can at least be thankful that in this modern era, we are equipped to some extent — with science and technology and particularly, the Internet — to cope and fight.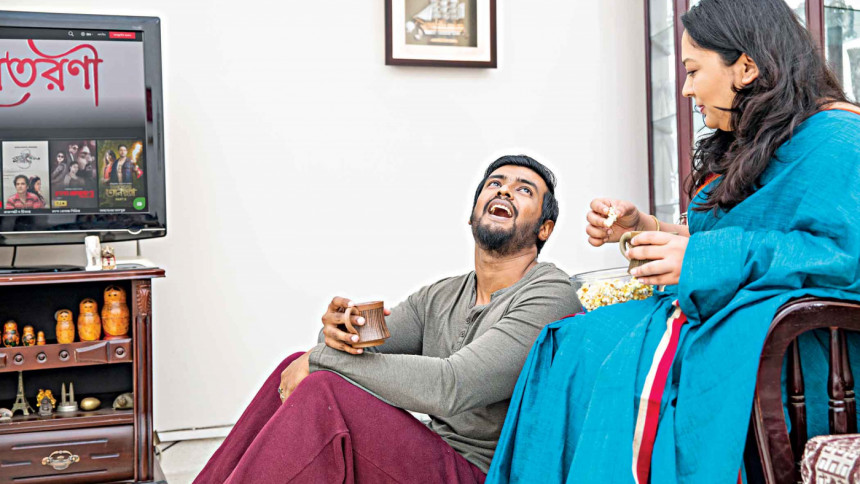 If you are not convinced, just imagine how your life would look like without the Internet during this pandemic. How would you safely stay in touch with your loved ones? How could you have continued with your classes or work?
And these necessities are not all. After your work or classes and so on, you want to wind down — relax, forget about problems, and recharge yourself through entertainment.
This week, let's zero down on this last point — your entertainment options in the era of technology, enjoyed safely amidst the pandemic. The 'show' goes on!
With a plethora of streaming services and platforms, you can binge-watch movies or series, escaping the harsh realities the world is currently going through.
Or, indulge in addictive games, spending countless hours in sheer bliss, without a worry in the world.
And hence, Star Lifestyle presents you brands, ideas, and services for you to enjoy despite the tough times. Check out our featured gadgets and gizmos too, to ensure that your gaming and entertainment experience is smooth and optimised.
Whether you are feeling bored sitting in traffic, want to squeeze in a quick work-break, unwind after a day's work, or do an all-out weekend binge by running a marathon of watching your favourite shows, read on, we got you covered.
They allow you to dive into places, real or imagined; and you will resurface with a happier mind!
Your mobile phone and PC screens can be your windows to the world; and this is even more important if you strive to stay indoors due to the pandemic.
Now, these are benefits that our forefathers did not have in the pandemics of the past. We at least have that advantage! With the Internet, the 'new normal' is less painful; not perfect by any means of course, but perhaps a little more tolerable for many.
Photo: Sazzad Ibne Sayed
Model: Supriti Sarkar and Aninda Sen